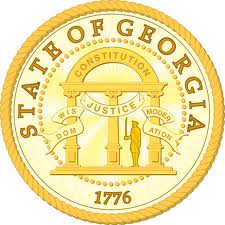 The best security system companies in the state of Georgia are now available for consumers to review, research, and get quotes from. The entire service for the state of Georgia is 100% free to users.
Atlanta, GA (PRWEB) March 15, 2013
Georgia residents are now able to access the detailed rankings and reviews of the top home security system companies in their state. SecuritySystemReviews.com, the industry site conducting the reviews, is pleased to announce the top companies in the state include ADT Security systems, Vivint Security and FrontPoint Security, just to name a few. Full rankings of each top company and the best security system brands can be seen on SecuritySystemReviews.com
SecuritySystemReviews.com is a resource for the state of Georgia that has long been relied upon to provide detailed and informative information about the security systems available to the state's residents. With the release of the newest rankings and reviews, SecuritySystemsReviews.com is excited to announce to Georgia residents not only the top companies in their state, but also provide detailed reviews of the newest technology available in field of home security, including reviews of wireless security system companies and cellular security system companies.
According to the security professionals at Security System Reviews, choosing an alarm system to protect one's home and property is one of the most important, life changing decisions an individual will make, which is why the site provides valuable, comprehensive, in-depth reviews. In fact, the experts at the site warn Georgia residents against simply choosing the cheapest home security system, and instead encourage state residents to look at all aspects of quality and service. Each review conducted by the security professionals at SecuritySystemReviews.com looks at a range of criteria, to give the most complete picture of each security company available in Georgia. Criteria includes technology and equipment quality, service and installation, customer service and monitoring, warranties and pricing information.
The expert security team at SecuritySystemReviews.com takes the utmost care in completing each review, which ultimately leads to a rating system of Georgia security system companies, with five stars being the highest possible score a company can receive, based on all areas of review. Each review is conducted anonymously, to ensure high quality, unbiased reviews. In addition, in order to ensure that each review is tailored to the specific needs of Georgia residents, SecuritySystemReviews.com paired with a team of security specialists from the state.
All of the information discovered during the review process was used to create the rankings of the top security systems, and the Security System Reviews team compiled the information into user-friendly, one-stop reviews, to make the process of comparing security systems simple and concise for Georgia residents. According to the security team, the goal of the process was to put all of the useful and valuable information into one location, to help Georgia residents make a wise decision about the safety of their home and family.
Full rankings and reviews, including the winner of the top security system spot for the state of Georgia can be viewed by visiting SecuritySystemReviews.com