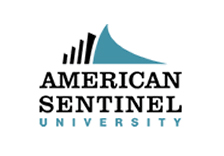 "At American Sentinel, we strive to stay at the forefront of the industries we serve by offering market-relevant programs that help working professionals further their careers."
Aurora, CO (PRWEB) September 26, 2012
Geospatial strategy and analysis are becoming essential for organizational problem-solving within many professions from government to business to health and human services. The demand is higher than ever for educated professionals who can apply geospatial concepts and insights to strategic development and decision-making.
American Sentinel University is proud to announce two new online master's-level geospatial programs: the Master of Geospatial Information Systems (MGIS) and the Geospatial Information Systems Graduate Certificate (GIS Graduate Certificate). Each program is designed for professionals who wish to strengthen their credentials in data-visualization, statistical-based analysis, mapping and modeling.
"At American Sentinel, we strive to stay at the forefront of the industries we serve by offering market-relevant programs that help working professionals further their careers," says Mary Adams, president of American Sentinel University. "Our combination of action learning, real-world application, experienced faculty and use of current industry tools allows students to apply their newly learned skills in the workplace."
The online MGIS degree is a 36-credit hour program ideal for the working professional with some GIS experience. The program is designed to teach a technician, analyst or manager the skills to implement geospatial tools and techniques that support data-driven problem solving and business objectives.
American Sentinel's MGIS is one of the only programs in the country to offer students a project track in which a student can identify a self-selected enterprise-level challenge and create a geospatial strategy to approach it.
The GIS Graduate Certificate is a 15-credit hour program designed to provide the technology-savvy individual with the fundamental skills to address real-world challenges with spatially relevant, data-driven solutions that improve organizational capability and performance.
"GIS technology is constantly evolving and has become a pervasive technology that impacts the daily lives of everyone, even if they don't know it. It has become a cross-disciplinary application used in a broad range of industries," says Dr. Stephen McElroy, GIS program chair at American Sentinel University.
"The graduate certificate helps students acquire the fundamental GIS skills needed for career preparedness in the 21st century, while the MGIS helps students learn the skills needed to understand the application of incorporating location-based data into their strategic planning, business decisions and competitive position," adds Dr. McElroy.
The registration deadline for both the MGIS and GIS Graduate Certificate cohorts is October 31 and classes begin on November 19.
American Sentinel will hold an online open house with GIS Program Chair Dr. McElroy and Natalie Nixon, VP of admissions on Thurs., Oct. 18 at 3 p.m. EST that will cover curriculum, admissions requirements, financial information and choosing the program that is right for each student. Register for the open house at https://www1.gotomeeting.com/register/465465761.
For more information about American Sentinel University's two new master's-level geospatial programs – MGIS and GIS Graduate Certificate, visit http://www.americansentinel.edu/information-technology/master-geospatial-information-systems and http://www.americansentinel.edu/information-technology/gis-graduate-certificate, call 1.866.922.5690 or e-mail the American Sentinel admissions team at admissions(at)americansentinel(dot)edu.
About American Sentinel University
American Sentinel University delivers the competitive advantages of accredited associate, bachelor's and master's online degree programs focused on the needs of high-growth sectors, including information technology, computer science, GIS masters programs, online GIS certificates, computer information systems and business intelligence degrees. The university is accredited by the Distance Education and Training Council (DETC), which is listed by the U.S. Department of Education as a nationally recognized accrediting agency and is a recognized member of the Council for Higher Education Accreditation.
# # #