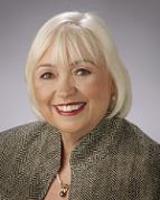 "We are committed to setting higher standards of care," said NAPGCM President Linda Fodrini-Johnson.
Albuquerque, NM (PRWEB) April 14, 2010
With a 75-million strong Baby Boomer population reaching retirement age, private geriatric care management has become a valuable option for consumers trying to care for aging loved ones as well as professionals looking to enter the booming field. That topic – and other issues impacting the caregivers of seniors and people with disabilities – will take center stage at the upcoming National Association of Professional Geriatric Care Managers (NAPGCM) 26th annual conference.
The 2010 NAPGCM Annual Conference Conference]– which runs April 15-17 at the Hyatt Regency Albuquerque – will bring together the industry's top experts in an effort to network, share knowledge and analyze existing and new trends in the area of aging, caregiving and special needs. Conference attendees will be able to brush up on various topics, from the business-related benefits of social networking to emerging trends in dementia care and best hiring practice tips. Other sessions include an introduction to care management for professionals interesting in joining the industry, tips on retooling a practice to meet the needs of an increasingly multicultural society and an in-depth look at compulsive hoarding, a clinical disorder that is highly overlooked and misunderstood in our communities. And in the wake of the recent passage of health care reform, another topic of discussion will be the impact of the legislation on the senior population.
NAPGCM representatives will also discuss association changes and accomplishments. To evolve industry standards and improve profession-recognized qualifications, the association recently introduced new membership categories and certification changes. In addition, NAPGCM – which now has more than 1,000 certified members – strengthened ties with other aging organizations and increased member benefits, which include access to business and marketing resources, educational opportunities, discounted prices to conferences and events and the potential for national leadership positions. (Read more about geriatric care management certification.)
"We are committed to setting higher standards of care," said NAPGCM President Linda Fodrini-Johnson, a fellow certified geriatric care manager based in San Francisco - Oakland, CA. "These changes will ultimately help improve services provided to the older adult and their families, which is important to both consumers and geriatric care practitioners interested in advancing their career."
For more information on the NAPGCM conference or for information on joining NAPGCM, visit http://www.caremanager.org.
ABOUT NAPGCM
Based in Tucson, AZ, the National Association of Professional Geriatric Care Managers (NAPGCM) was formed in 1985 to advance dignified care for older adults and their families. Geriatric Care Managers are professionals who have extensive training and experience working with older people, people with disabilities and families who need assistance with caregiving issues. They assist older adults who wish to remain in their homes, or can help families in the search for a suitable nursing home placement or extended care if the need occurs. The practice of geriatric care management and the role of care providers have captured a national spotlight, as generations of Baby Boomers age in the United States and abroad. (Get a closer look at Baby Boomers, long distance caregiving, elder care and other geriatric care topics on video.)
###