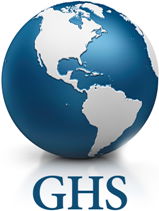 Chicago, IL (PRWEB) May 18, 2012
Responding to growing concern over GHS compliance requirements, MSDSonline, the leading provider of cloud-based solutions for managing EH&S regulatory compliance and workplace safety, today announced the availability of a new online workplace training course entitled, Hazard Communication 2012.
Information about the new Hazard Communication 2012 course as well as complete listing of all of the MSDSonline workplace safety courses is available at http://www.MSDSonline.com/workplace-training/course-library.aspx.
On March 26, 2012, the Occupational Safety and Health Administration (OSHA) published a final rule on updates to the Hazard Communication Standard (HCS), a standard covering over 40 million U.S. workers exposed to hazardous chemicals in over 5 million workplaces, to align with the United Nations' hazard communication system known as the Globally Harmonized System of Classification and Labeling of Chemicals – or GHS for short.
Chemical manufacturers, distributors and end-user employers will need to prepare to meet a series of phased-in compliance deadlines, the first of which is Dec. 1, 2013, when employees must be trained on the new label elements and an updated safety data sheet (SDS) format.
Hazard Communication 2012 covers all aspects of OSHA's recently updated HCS. The 45-minute online course is focused on helping businesses meet the hazard communication employee training requirement. It includes plain language explanations of employer responsibilities under the HCS, as well as interactive exercises for helping employees understand revised chemical label elements, hazard pictograms and reformatted safety data sheets. In addition, the course addresses:

New OSHA-Defined Hazards (i.e., Combustible Dust, Pyrophoric Gas, Simple Asphyxiant)
Hazards Not Otherwise Classified
New Physical and Health Hazards
All 16 sections of the new SDS format
"Now employers have a more efficient means to deliver required training to their employees while maintaining productivity in the workplace," said PJ Schoeny, Product Manager for the MSDSonline workplace training solutions.
"The real benefit to training employees online is that it allows for greater flexibility in scheduling – employees are able to take courses during the times that work best given their particular workplace schedules," he said. "Moreover, using a web-based Learning Management Systems (LMS) gives administrators the ability to more easily enroll, train, track and document employee progress."
GHS was created by the United Nations via committees that included a broad coalition of countries, including the United States. The aim of GHS is to harmonize the major hazard communication standards employed around the world into one complimentary system.
The new Hazard Communication 2012 course is the first in a series of three GHS compliance training courses being developed by MSDSonline. Two additional courses providing a comprehensive exploration of (1) safety data sheets and (2) chemical product labeling requirements are scheduled for separate release this summer.
About MSDSonline
Founded in 1996 and based in Chicago, MSDSonline is a leading provider of cloud-based EH&S compliance solutions, offering products and services for managing safety data sheets, reporting workplace incidents, training employees and administering other critical EH&S information. The company's mission is to provide sustainable solutions that help customers improve employee safety, streamline compliance recordkeeping and reduce potential exposures to workplace hazards and risks. MSDSonline has been recognized for the last four years on Inc. magazine's list of America's 5,000 fastest-growing private companies. More information is available online at http://www.MSDSonline.com and on the official company blog at http://blog.MSDSonline.com/. MSDSonline is an ICG (Nasdaq: ICGE) company.