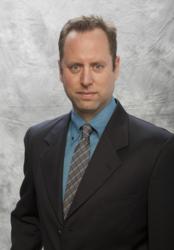 Pharmaceutical companies need accountability.
Jersey City, NJ (PRWEB) March 28, 2013
In a long standing, hard fought litigation, Bayer AG is finally settling cases involving women who took Gianvi and sustained a thrombotic event commonly referred to as a "blood clot." The JTB Law Group, LLC headed by former FBI Special Agent Jason T. Brown, is actively representing women who have been allegedly injured by the product and has set up a 24/7 hotline at (800) 9100-LAW to answer all your questions and assist in determining if you are eligible to participate in the settlement.
According to Bayer's Corporate Report (pages 257-258), Bayer has paid out over a billion dollar in claims to women who have allegedly sustained DVT's (Deep Vein Thrombosis), PE's (Pulmonary Embolisms), strokes and death from the use of the products Yaz, Yasmin, Ocella and Gianvi (http://www.annualreport2012.bayer.com/).
Ocella and Gianvi are generic versions of Yaz & Yasmin. Gianvi is distributed in the United States by TEVA Pharmaceuticals USA (http://www.drugs.com/pro/gianvi.html). Due to a United States Supreme Court Ruling referred to as Mensing (http://www.supremecourt.gov/opinions/10pdf/09-993.pdf), liability for the original manufacturer is questionable for the derivative generic drugs.
On the Supreme Court syllabus this term on March 19, 2013 they heard oral arguments on a case regarding generic liability that could have implications in the pending Yaz, Yasmin litigation, known as MDL 2100 (http://www.ilsd.uscourts.gov/mdl/mdl2100.aspx). According to Jason T. Brown, a pharmaceutical litigator who closely monitors Supreme Court developments, "Although the case in front of The Supreme Court does not directly address the Yaz, Yasmin, Gianvi litigation it has the power to create a precedent that binds the parties. Lawsuits may still be commenced while the Supreme Court is deciding the issue unless they hold otherwise. Often times settlements result when the status of the law is unclear, and Bayer AG has revised its settlement posture allowing for settlements for women who took Ocella or Gianvi, but they still do not admit any wrongdoing." Consumer advocate and litigator Jason T. Brown stated, "Pharmaceutical companies need accountability. The Supreme Court's decision about generic drug liability will be a critical one."
Every state has a different statute of limitations that governs the time period one has to commence an action. Women who allegedly endured a blood clot, such as a DVT, PE, stroke or death, should seek counsel while the settlement is still available to them. Law firms like The JTB Law Group have set up websites to educate women about their rights in these circumstances and to offer telephonic support (800) 9100-LAW to field questions about eligibility. Jason T. Brown, Esquire stated, "Common concerns women express is that the case may be too old or it may cost too much money to pursue. In reality, most firms like ours will pay the expenses of the case, gather the records for the women no matter how dated the medical records may be and don't charge a penny unless the case is won."
In other recent developments it was reported by Lexis/Nexus that Bayer also finally agreed to settle cases for women who allegedly sustained gall bladder injuries as a result of Yaz, Yasmin, or Ocella usage. (http://www.lexisnexis.com/community/litigationresourcecenter/blogs/litigationblog/archive/2013/03/18/yasmin-yaz-gallbladder-cases-settled-for-24-million-by-bayer-payouts-are-2-000-3-000.aspx) . Bayer strongly disclaimed liability but set aside $24 million dollars for gall bladder injuries. (http://www.ilsd.uscourts.gov/documents/mdl2100/yazcmo60.pdf) The JTB Law Group, LLC will not be taking any additional plaintiffs for gall bladder cases, but will still provide information via the (800) 9100-LAW and answer questions about it. For now, the Yasmin, Yaz "class action" docket remains open with new outlets for women who used Ocella and Gianvi and endured a thrombatic event.