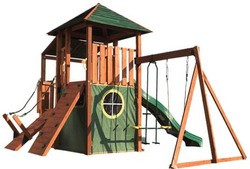 Desperate for a present for my son, Gifts-Presents.co.uk came up trumps with a selection of Pedal Go Karts. I easily found the one for me and bought it at a great price. The Gifts and Presents website is easy to use and I would definitely recommend it.
(PRWeb UK) January 25, 2011
http://www.gifts-presents.co.uk website is different to other ecommerce websites, in that it doesn't just list hundreds of items expecting shoppers to review them all and decide which are the best products for themselves. Extensive research has been carried out by company employees and their families and the range is made up of category leaders. Being an online business, costs can be kept competitive and price reviews are undertaken daily and weekly across a sample of web sites.
Among the quality gifts on offer are

Wooden Board Games,
Pedal Go Karts,
Trampolines,
Climbing Frames and
Pool Tables.
The range of wooden board games includes a selection of oak or mahogany backgammon sets, chess sets, Mahjongg and bagatelle games. Made in the UK, these quality hand crafted items make an ideal present for anyone, young and not so young.
The gifts selected for children include a comprehensive range of pedal go karts, with makes including Dino Karts and Ferbedo. There is a wide selection of go karts available catering for children ranging in age from 3 years to 11 years and at a price (and colour) to suit.
Gifts for use in the garden include outdoor toys such as trampolines and climbing frames. All trampolines come with safety nets and can be delivered anywhere within the UK mainland. Assembly instructions are included and advice is available at the end of the phone line if needed. At the smaller end of the market, bird box cameras are very popular, providing a wireless cameras transmitting colour images to your TV.
For shoppers looking for a gift or present for a man, then Gifts and Presents offers a fine selection of gifts for men ranging from snooker tables, pool tables, wooden games boards, fitness equipment and card games. As with all the items listed on the website, they have been selected as a result of extensive research to source the best items based on their quality and price.
Gifts and Presents is an online business offering a selection of Gifts and Presents for all the family, home and garden. Orders can be taken via the website and delivered to anywhere within the UK mainland. Deliveries outside the mainland are available on special request.
###