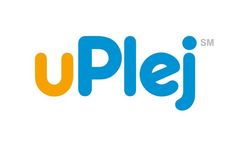 Let's Change The World.
Lehi, UT (PRWEB) September 16, 2008
uPlej.com, a social networking site to raise money for charity, announces new members to its network. Singer-songwriter Deborah Gibson, and classical pianists the 5 Browns have created their own network to promote causes they believe in and to raise money for charity.
Classical musicians and family, the 5 Browns are twenty-something year old siblings. Ryan, Melody, Gregory, Deondra and Desirae have topped the nation's classical music charts since 2005. They were the first family of five siblings ever accepted simultaneously to the prestigious Julliard school of music in New York.
They have been featured on Oprah and 60 Minutes as well as in many other newspapers and on television shows. Most of their audience is new to classical music and they have been heralded for their ability to attract younger listeners - who treat the performers like rock stars.
The 5 Browns chose to pledge to Enterprise Mentors International on uPlej.com - - an organization that provides mentoring, business training, and loans to struggling entrepreneurs in developing nations. They spoke with Nathan Osmond, VP of charity relations at uPlej and a member of another musical family. "The Osmonds have been affiliated with the 5 Browns for several years and have occasionally performed together. Their father and manager Keith Brown, absolutely loved the concept of uPlej, he said.
The Browns, who now live in Utah, already supported the local charity. They got Enterprise Mentors International to sign up with uPlej and chose to sponsor them. Now they encourages their fans to join also," said Jeff Crane, founder and president of uPlej.
The 5 Browns, the Osmonds, and Deborah Gibson all started preforming and seeing success at a young age. Deborah Gibson was just sixteen and now holds a world record for being the youngest person ever to write, produce, and perform a number one single (Foolish Beat) and has sold over 16 million albums. Gibson has performed for more than twenty years.
She is also mentors talented young performers and established camps to guide and encourage youth ages 10 to 20. Deborah Gibson created a profile on uPlej.com and pledges to Children's Hospital Los Angeles. Gibson added never-before-seen footage of her Pop Meets Broadway video on her uPlej page.
Gibson is close friends with the Osmond family - including David Osmond, one of the founders of uPlej. "Deborah Gibson is a dear friend of the Osmonds and has toured on the road with them in the hit musical, Joseph and the Amazing Technicolor Dreamcoat. She was an enthusiastic supporter of uPlej.com," notes Osmond. She recently wrote a theme song for uPlej with one of her students, Daniel Bateman. The song is called, "Let's Change The World." The song will be added soon to the home page of uPlej.
uPlej continues to attract celebrities and musicians who want to make a difference in the world through giving to charities that align with their values. By leveraging their fame and network they encourage others to give. uPlej has many charities to choose from, and makes giving affordable for all budgets.
About uPlej
uPlej is social networking site for giving that is a one-stop place for people and their friends to give to the causes they believe in. uPlej is a registered professional fund raising organization. Charities must be public 501(c)(3) organizations and recognized as IRS Publication 78 verified on GuideStar.com to be eligible to receive funds. uPlej solicits donations for One Heart, Inc., a 501(c)(3) public charity. One Heart distributes 100% of the net funds it receives, without an additional transaction or handling fee, to a wide selection of public charities.
Join uPlej to raise money for your favorite charity and invite your friends to give too, starting at only $4.97 a month.
###