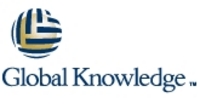 We've launched a 'one world' alliance with Firefly
Cary, NC (Vocus) January 26, 2009
Two highly respected technology companies, Global Knowledge and Firefly, are providing data center education and consulting solutions to Cisco channel partners and customers through a worldwide alliance announced today. The companies' consulting and training services will blanket the entire new technology lifecycle, from early adoption to late market maturity.
Global Knowledge is a leader in IT training, with a robust portfolio of courses and a strong, worldwide marketing and sales foothold. Firefly offers targeted consultative education and professional services that help its customers continually evolve their IT architectural strategies to take advantage of new technologies rapidly, while ensuring that technology decisions remain aligned with their business objectives.
"We've launched a 'one world' alliance with Firefly," said Global Knowledge President and CEO Joseph Cece. "It's a connection that recognizes the talent, infrastructure, and commitment required to enable the use of cross-functional and interoperable technologies that empower the success of our customers."
Manufacturers, value-added resellers (VARs), customers, and educators need to work together throughout the technology lifecycle, especially in the innovator and early adopter stages. "The best ideas flourish in an environment where collaboration is the driving force," said Firefly CEO Pat Bodin. "What we're trying to achieve with this partnership is to help manufacturers, VARs, and customers achieve a solid grasp of their mutual goals and keep up with the fluidity and pace of our industry throughout the technology lifecycle," he added.
Global Knowledge, a worldwide Cisco Learning Solutions Partner award winner, will employ its marketing, sales, instruction, and training course delivery tools and techniques to drive the market infusion of the latest in converged data center virtualization training solutions.
Firefly targets its services to manufacturers and channel partners that are engaged in developing and delivering new products to market. As an education and consulting services organization, the company mentors early adopter customers and their channel partners.
"Through this collaboration, we will accelerate the adoption of technology by helping our customers bridge the gap between their business requirements and technical solutions," said Bodin. "Once that happens, customers can rely on the proven ability of Global Knowledge to deliver volume training worldwide to drive mainstream adoption," he said.
"This alliance offers positive, bottom-line results for our customers that can be directly attributed to combining Firefly's mentoring and consultative relationships with our worldwide IT training delivery mechanisms," added Cece.
Currently, Global Knowledge and Firefly are collaborating on the design and development of integrated virtualization solutions training from leading technology companies including Cisco and VMware.
Visit us at Cisco Networkers 2009 in Barcelona, Spain, Booth E10 in the World of Solutions
About Global Knowledge
Global Knowledge is the worldwide leader in IT and business training. We deliver via training centers, private facilities, and the Internet, enabling our customers to choose when, where, and how they want to receive training programs and learning services. Our more than 700 courses span foundational and specialized training and certifications. Founded in 1995, Global Knowledge employs more than 1,200 people worldwide and is headquartered in Cary, N.C. The company is owned by New York-based investment firm Welsh, Carson, Anderson, and Stowe. For more information, visit http://www.globalknowledge.com.
About Firefly
Firefly Communications, LLC is the leading global provider of advanced technology training and consulting solutions. Offering expert-led classroom instruction, state-of-the art remote lab access, and educational consulting services, Firefly has developed and delivered innovative learning solutions for numerous Fortune 500 and FTSE 250 companies. For more information, visit http://www.fireflycom.net.
Contacts:
Cisco Networkers 2009, Barcelona, Booth E10 at the World of Solutions
Rene van der Zeeuw, Global Knowledge
+31 6 5358 9347 (mobile)
rene.van.der.zeeuw(at)globalknowledge.net
Linda Palmer
Marketing Communications Director, Global Knowledge
(919) 460-3269
Linda.palmer(at)globalknowledge.com
Andrew Usherwood
Vice President, Global Sales, Firefly
+ 44 7515 019533
US +1 678 467 8113
###