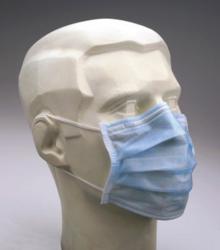 London, United Kingdom (PRWEB) March 29, 2013
Good oral health is vital but too few people take it into account when it comes to diet and lifestyle habits like smoking. This is something dentists want to change, but in order to do so, they require quality dental supplies from which they have to demonstrate how regular check-ups and advice from professionals impact people's lives and enable them to keep their mouths and teeth healthier for longer.
Sensitivity, pain and decay are among the chief problems people face when it comes to oral health and dental treatment is capable of correcting or preventing all these chief issues. This is why dentists up and down the country have got behind initiatives that encourage people to stop smoking, revise their diets with relation to their oral health and get better at cleaning and maintaining their smiles.
Dentists cannot deliver a high quality service without the right consumables and supplies. This is where the team at The Glove Club comes in. The team has a great record of supplying dental surgeries with all manner of consumables, from important sanitation products like face masks, sterilisation pouches, bibs, disposable gloves, equipment protection products and cleaners, to essential tools of the trade like applicators, aspirator products and interdental brushes.
With all of these supplies made available to them at prices that represent good value for money, dentists can go on delivering a high standard of service and changing people's attitudes towards oral health in the UK for the better.
The Glove Club was established in 1994. The company manufactures and supplies disposable gloves and other medical grade products for use in care homes, clinics, doctor's surgeries, hospitals and dental practices. Visitors to http://www.gloveclub.co.uk will find a wide range of products to assist with hygiene, infection control and medical/cosmetic practices.
About Glove Club Ltd
The Glove Club has been a manufacturer, wholesaler and distributor of medical grade disposable products since 1994. Its experience and expertise of supplying products to a wide range of customers makes it a cut above the rest. In its 18 extensive years of business they have been a leader in latex, nitrile and vinyl gloves, all made to a medical grade (AQL 1.5) and many everyday disposables like masks, paper towels and aprons. They supply to dental practices, nursing homes, funeral directors, veterinaries, hospitals, GP's and even the general public.
Users of disposable consumables can contact The Glove Club on 0-500-456-832 or by accessing the new website at http://www.gloveclub.co.uk.
Manoj Parmar, Marketing Manager
Glove Club Ltd
44-208-991-4303
http://www.gloveclub.co.uk