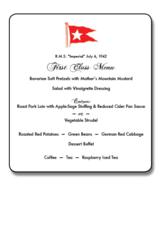 Falmouth, ME (PRWEB) March 15, 2013
Mother's Mountain specialty foods will sponsor several upcoming community/local events in the Portland area. Mother's Mountain has announced sponsorships with Sugarloaf USA, Greely High School, Whole Foods and the 29th Annual New England Made Giftware & Specialty Food Show.
Mother's Mountain will be the official condiment provider for the racer's BBQ at the Sugarloaf USA Dan McKay/Mike Waddle Scholarship Races, which will be held on Saturday, March 16, at Comp Hill in Sugarloaf, Maine.
The races begin on Saturday morning at 11 a.m. with the Telemark Race; followed by the Alpine Race at 12:30 p.m. Mother's Mountain will provide condiments for the BBQ lunch. The entry fee is $25 and includes lunch and a T-shirt. All proceeds go to McKay/Waddle scholarship funds.
Mother's Mountain will also team up with Greely High School to help out with its Dinner Theatre, featuring Incognito by N. Richard Nusbaum, which will be held March 21 and 22 at 7:30 p.m. and March 23 at 6 p.m. The theme of the dinner theatre food is German and there will be 24 tables serving hot pretzels with a choice of all five Mother's Mountain gourmet mustards.
Advance tickets are on sale in the Greely High School lobby during lunch March 18-22. Tickets are also available at the door. Reservations are required. More information is available on the Greely High School website: http://www.greelydramaboosters.org.
In time for Easter, Mother's Mountain will team with Whole Foods Portland, Maine for a paring and tasting, featuring Easter ham. The event will be held at Whole Foods Portland from 12:30-3:30 p.m. Sunday, March 23.
Mother's Mountain will also have a booth at the 29th Annual New England Made Giftware & Specialty Food Show March 23-25 in Portland. The show runs from 10 a.m. to 5 p.m. on March 23 and 24, and from 9 a.m. to 4 p.m. on March 25.
Also, just a reminder that the Maine Family Business Awards are quickly approaching, as May 13th is right around the corner. Last year, contributors generously donated a couple jars of jam for each of the seven total judges, as a gift for their services.
About the company:
Mother's Mountain was and continues to be all natural, gluten free and salt free. Pioneering Maine specialty foods since 1982, a commitment was made by Carol Tanner to use the best natural ingredients to make her mother's 1930 original honey mustard. The company that began in 1982 with one honey mustard recipe has grown into a quintessential family business, offering over 30 beloved specialty products. Mother's Mountain can be found at fine gourmet stores throughout Maine and New England, at Whole Foods, Hannaford and Shaw's. And yes, the home telephone number is still on every jar. For more information, visit their website at http://www.mothersmountain.com.