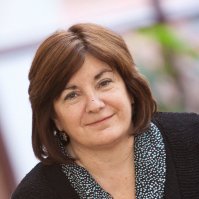 Enquiries from the Gluten-Free Certification Program are coming in from all over Canada, states Bill MacLean, Vice President, Sales & Marketing at ACG.
Toronto, ON (PRWEB) March 20, 2013
The Allergen Control Group Inc., (ACG) and the Gluten-Free Certification Program (GFCP) are proud to announce the addition of Ms. Christiane Chabot to the company. Ms. Chabot joins ACG and will be based in Montreal, Quebec fulfilling a newly created position as Manager of Business Development for the Quebec and Atlantic Canada regions.
Ms. Chabot is a fluently bilingual senior executive, with a solid 25-year track record of leadership and strategic vision within various sectors of the food industry; namely retail, distribution, food service and industrial manufacturing. Her key areas of expertise include food safety and quality assurance, project and crisis management and environmental sustainability.
The GFCP list of certified companies is quickly growing and continues to attract major Canadian retailers and multi-national brand owners. "Enquiries for the GFCP are coming in from all over Canada," states Bill MacLean, Vice President, Sales and Marketing from ACG. "With the addition of Ms. Chabot, we will be in a much better position to also service French Canada and the Maritime Provinces."
Among Ms. Chabot's many responsibilities at ACG, she will also work closely with the national office of the Canadian Celiac Association (CCA), in order to help support the program's need for bilingual capabilities, and grow the number of gluten-free brands, who are permitted to display the CCA's GFCP trademark on their company's GF product packaging.
The Gluten-Free Certification Program (GFCP) is a voluntary food safety based gluten-free management program, developed and is designed to compliment existing globally recognized HACCP based food safety and quality management systems, such as FSEP and GFSI. Those brands wishing to use the CCA GFCP endorsement trademark on their products and in their marketing, must first ensure that the manufacturing facilities meet all the requirements of the GFCP and hold a valid Certificate of Recognition, from an approved third-party auditing company.
Ms. Chabot is a member of the Institute of Food Technologists and has been a representative, designated, elected or nominated in numerous government-industry committees or workgroups in Québec and in Canada. Companies where Ms. Chabot has previously held respected management positions include Danone Inc., Provigo Inc., a division of Loblaw Companies Limited and Borden-Catelli Ltd.
For more information, contact:
Jayme Frank, Allergen Control Group Inc.
Toll Free: 1-866-817-0952
info(at)allergencontrolgroup(dot)ca
http://www.glutenfreecertification.ca
Peter Taylor, Canadian Celiac Association
Toll Free: 1-800-363-7296
info(at)celiac(dot)ca
http://www.celiac.ca