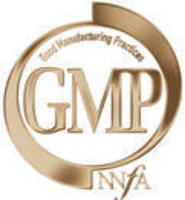 GMP certification must be taken seriously and has become extremely pertinent in our line of work. We're extremely excited to lend our expertise about private label manufacturing in a GMP world to Natural Products Marketplace and its readers
Farmingdale, NY (PRWEB) February 18, 2009
As nutraceutical manufacturers crunch to prepare for FDA mandated GMP regulation deadline, Nutricap Labs counsels retailers on compliance.
Nutricap Labs, a leading GMP-certified provider of nutraceutical manufacturing contract services, has been selected by Natural Products Marketplace (NPM) magazine to be an "Expert Contributor" for its May 2009 Business Guide Issue. In this issue, Nutricap Labs will identify and answer the top questions retailers should address with private labeling partners once all manufacturers are required to be GMP compliant.
Final GMP guidelines for dietary supplements, which were published on June 25, 2007, will be implemented over a three-year period depending on the size of the organization. Manufacturers that fail to comply with the GMP guidelines by 2010 will have their operations shut down.
According to the GMP law, establishments subject to GMPs include, but are not limited to, contract manufacturers, contract testing labs and initial distributors. Larger companies have faced GMPs since June 2008 mandates were enacted. Smaller companies, with less than 500 employees, are now struggling to meet compliance requirements before June 2009, and companies with less than 20 employees are examining manufacturing processes to meet the deadline by June 2010.
With the compliance deadlines rapidly approaching, NPM magazine felt the need to address the concerns associated with GMP certification head-on. For its upcoming Business Guide, Nutricap Labs has been selected to address the challenges that businesses will face with pending GMP law. NPM designated Nutricap Labs as best suited to speak on this issue because the Farmingdale-based provider is a long-established manufacturer with years of experience delivering GMP-certified solutions to its large list of customers.
With more than 10 years of experience manufacturing weight loss, organic, bodybuilding, and cosmetic products for organizations of various sizes Nutricap Labs is regarded by many in the nutraceuticals industry as being a reputable, experienced and successful private label manufacturer. Furthermore, because Nutricap Labs has been making products in a GMP-certified facility since 2004, it made perfect sense for Natural Products Marketplace to ask Nutricap Labs to be an Expert Contributor for this issue.
"GMP certification must be taken seriously and has become extremely pertinent in our line of work. We're extremely excited to lend our expertise about private label manufacturing in a GMP world to Natural Products Marketplace and its readers", said Jason Provenzano, Executive Vice President of Sales and Operations for Nutricap Labs. Provenzano added, "Our production advisors receive calls daily from prospective customers interested in our private label services. They always ask if our products and operations comply with GMP guidelines. It is an honor that NPM magazine selected Nutricap Labs as an Expert Contributor on this topic. My hope is that together, we can provide the public with the knowledge necessary to make an informed decision when searching for a private label manufacturer."
The issue is set to be published and distributed by NPM the week of April 6, 2009.
About Nutricap Labs:
Nutricap Labs is a full service, GMP certified, vitamin supplement manufacturing service. We primarily manufacture nutritional tablets, capsules, powders, liquids and creams, but we also offer label and packaging design services and order fulfillment services to our customers. For information about our full line of nutraceutical manufacturing solutions, visit the Nutricap Labs website or call 1-800-494-6154 to speak to one of our knowledgeable production advisors.
###