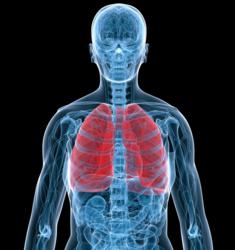 the first 10 centimeters above the water of a chlorine chemical pool contains hazardous chemicals that have been linked to asthma among children
Fort Lauderdale, FL (PRWEB) June 13, 2012
Dr. Russell Betts, Chief Scientific Officer of Go Chemless, the company known for developing and offering swimming pool owners a healthier choice to sanitize their swimming pool. Dr. Betts discusses the link between childhood asthma and swimming pool chlorine.
Childhood asthma is a health problem for millions of children. Things that can aggravate asthma in children are dust, pollen, pet dander and swimming pools. Yes, that is right swimming pools.
Dr. Betts said "It has been demonstrated and widely accepted that indoor chlorinated swimming pools aggravate and have even been linked to the onset of childhood asthma. Asthma flair ups due to swimming pools are a result of the hypochlorous acid, the active ingredient that sanitizes a pool, reacting chemically with nitrogen containing compounds to generate a chemical called nitrogen trichloride. Nitrogen trichloride is the chemical believed to cause the characteristic "chlorine" smell associated with traditional chemical swimming pools."
Dr. Betts went on to say "Outdoor pools were once thought to be safer for asthma suffers because the pool is open to the air. It has been shown in a recent study that swimmers using outdoor chlorine chemical pools are at significant risk of developing asthma or having a flair up. In the study children using a typical chlorinated swimming pool were compared to children swimming in a modern pool ionizer sanitized using copper and silver ions. The children using the more modern copper and silver ion pool were three times less likely to develop asthma. This is because the first 10 centimeters above the water of a chlorine chemical pool contains hazardous chemicals that have been linked to asthma among children as well as other significant health concerns. The air above a copper and silver pool does not contain these chemicals."
Go Chemless' mission is to bring to market quality, technological solutions that reduce exposure to harmful chemicals in swimming pools. Go Chemless has pioneered the use of multiple electrode base elements and measured multi-electrode electrolysis to achieve the pool industry's first bio sanitizer with "set it and forget it" intelligence. This combination of revolutionary green technology and leading edge computing is the first of its kind to battle viruses, fungi, bacteria and algae found in all pools, while reducing or eliminating the use of harmful and dangerous chemicals.
Dr. Russell Betts is the Chief Scientific Officer at Go Chemless. He holds a Ph.D. in Organic Chemistry and has been involved in chemical and cancer research for more than 20 years.
For company contact information and partnership opportunities, visit http://www.GoChemless.com
For More information:
Liz Kimbers
Liz.Kimbers(at)GoChemless(dot)com
(855) 424-3653 Toll-Free