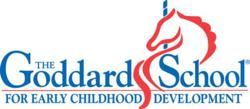 KING OF PRUSSIA, PA (PRWEB) February 12, 2012
Goddard Systems, Inc. (GSI), the nation's No. 1 childcare franchise, refused to slow its growth in 2011. In fact, the 380-plus-school franchise opened 19 new schools while awarding another 28, completely bucking the trend of slow growth in other franchise systems.
The established franchisor was able to continue opening new schools in new territories through the creation of an aggressive, "best in class" financing program designed to help a wider-scope of would-be franchisees get into business for themselves while also aiding existing franchisees' hopes of opening another school.
"This economy has taught us a lot of lessons," said Tony Padulo, GSI's Vice President of Franchise Development. "However, of those lessons, we know we need to think harder and smarter because slower growth is not an option when demand is present. To combat financing limitations, we needed to reinvent our process to be more productive toward more franchisees."
Throughout 2011, GSI has secured 28 loan commitments, representing $48 million in loan dollars for its franchisees. The loan commitments have helped GSI franchisees secure 22 properties through purchase or lease agreements.
"We strongly feel that one of the best ways to stimulate the economy is through business development. If we didn't find ways to keep helping would-be franchisees go into business for themselves, our progression would have been limited," Padulo added, noting that each school employs an average of 20 employees.
GSI's innovative in-house financing program includes the following:

In-house financing team that is dedicated to working with all new franchisees on securing financing. The team pre-screens candidates prior to signing an agreement with GSI. This ensures that GSI is comfortable that the candidates should be able to secure financing for their projects.
Relationships with eight preferred lenders. Typically, in this economy, borrowers are required to inject at least 20 percent cash, and in many cases, as much as 30 percent or more. Given GSI's strong success numbers, its lenders require 15 percent cash injection on a lease, and 10 percent injection on a land purchase, allowing the candidate to keep additional cash for other uses.
These loans are most often, if not 100 percent, SBA loans.
GSI has strengthened influential relationships. In fact, GSI recently entered into a relationship with Franchise America Finance. Its program is by invitation only, and they will deal with only one franchisor in each segment, typically asking the leader in that segment. GSI was selected in the childcare segment.
"We are deeply protective of the clients we choose to work with," said Ron Feldman, CEO of Franchise America Finance. "Goddard Systems Inc.'s track record with existing franchisees, business models, earnings and growth projects made them the perfect fit."
In 2012, GSI fully expects to continue its strong growth projections, including plans to open 16 of schools alongside the awarding of 36 of future schools, Padulo said.
About Goddard Systems, Inc.
Recently named No. 1 Childcare Franchise in the United States by Entrepreneur magazine, for the eleventh consecutive year (January 2012) and one of the Top 200 Franchise Systems (in worldwide sales), by Franchise Times, for the fifth consecutive year (October 2011); Goddard Systems, Inc. (GSI) is expanding The Goddard School® network throughout the United States. Headquartered in King of Prussia, Pennsylvania, GSI currently licenses 380-plus franchised schools with more than 45,000 students in 35 states. With a successful system in place and dedicated franchisees, GSI is the acknowledged leader in franchised childcare and a premier childcare provider in the United States. To learn more, visit its Web site for more information.
###