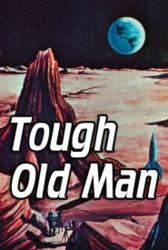 (PRWEB) March 06, 2013
The Golden Age Theater located in Hollywood, California has sent a team of popular actors to perform the science fiction thriller written by master storyteller L. Ron Hubbard. It is called "Tough Old Man"— Moffat is sent for final training under the senior constable of the Frontier Patrol in interplanetary service—Old Keno. Moffat searches to discover why Old Keno doesn't feel extreme cold or heat, and never seems to eat, and what he finds provides a totally unexpected ending.
The performance of "Tough Old Man" features Skip Harris, Ryann London and Will Seabrook.
Skip Harris is a veteran Broadway stage actor and a talented and versatile singer. His stage performances include appearances in the original Sweeney Todd, Cats and Beauty and the Beast.
Ryann London began her acting career in theater at the age of 13 with a role in Steel Magnolias. She's shared the screen with such performers as John Travolta, Dennis Farina, Tori Spelling and Zachary Quinto.
Will Seabrook is a professional singer/songwriter and actor. He has done extensive tours with such bands as Dave Matthews Band and Sister Hazel which culminated in a major label deal with Maverick/Warner Bros. He has released two albums.
The show will take place at the Church of Scientology Sacramento, 1007 6th St, Sacramento, on Saturday, March 9. Doors open at 12:30PM and the show starts at 1:00PM. The performance is free. All are invited.
The Golden Age Theater has received CBS Radio's highest four-star rating giving the shows "FOUR STARS (Highest Rating) [for] Southern California's most refreshingly unique entertainment experience."
Stories from the Golden Age contains 153 stories all written by Hubbard during the 1930s and 1940s—in genres ranging from Mystery to Thriller, Science Fiction and Fantasy to Adventure and Western, using his own and fifteen pen names—widely considered America's Golden Age of Fiction. The print version of each work includes the pulp fiction artwork that originally accompanied the story in magazine publication.
For more information on Sunday's show, call (916) 448-5891.