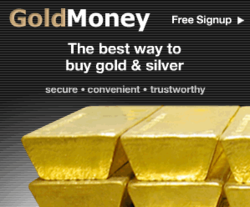 London (PRWEB UK) 23 March 2013
Tune in to the GoldMoney podcasts for essential news and analysis on movements in financial markets, with emphasis on precious metals.
This week, Commodore Steven Jermy – former Strategy Director for the British Embassy in Afghanistan and author of Strategy for Action: Using Force wisely in the 21st Century – talks to GoldMoney´s Alasdair Macleod.
Jermy has a long and distinguished military background and discusses geopolitics and the nature of war. The current conflict in Syria is assessed in a recent historical context and the dynamics behind the political forces are examined. Mr Jermy expresses his thoughts on why western policy in the Middle East may be failing due to strategic misgivings and a lack of cultural understanding.
The political implications of rising inflation in the Middle East are also discussed.
The conversation then moves onto energy. Some interesting points are made about energy returns on energy invested in the oil and gas sectors. Of course no conversation about energy in the modern word can be complete without considering the geopolitical angle, and Jermy shares his opinion about possible events that may play out.
They then cover the Cyprus situation, and the significance of the island's oil and gas reserves, the NATO bases there and the influence of Russia.
The brand new podcast is available at GoldMoney.com. All previous GoldMoney podcasts and videos are on Gold Buzzer catch-up page.