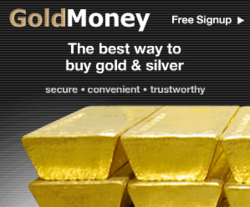 Aubuen, AL (PRWEB UK) 25 March 2013
On behalf of the GoldMoney Foundation, Andy Duncan interviews Michael McKay on the eve of the Austrian Economics Research Conference 2013. This vibrantly intellectual event is being hosted at the Ludwig von Mises Institute in Auburn, Alabama.
Since 1996 scholars have gathered annually at this event to bring together research from the field of Austrian economics. Michael McKay is host and founder of Radio Free Market and a scholar of Austrian economics.
Andy and Michael discuss Cyprus and what it may means to individual property rights, the euro project and the future nature of money. They then discuss a few of the ideas and concepts that will be the focus of some lectures at the Austrian Economics Research Conference 2013. McKay considers whether hyperinflation can happen and the current global fiat currency architecture.
The brand new podcast on inflation and the possible hyperinflation scenario is available at GoldMoney.com.
All previous GoldMoney podcasts are on GoldBuzzer's gold investment news catch-up page.