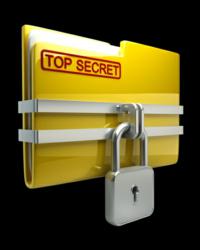 (PRWEB UK) 22 March 2013
To be held in a few weeks, the UK Investor Show will allow participants to meet successful investors and traders face to face. This opportunity will allow new or regular investors to meet and pick up investment knowledge from other investors who have succeeded in their own niches. The show will feature some new and emerging companies from both the resource sector and the alternative investment sector.
GoldMoney is playing a pivotal part in this investor show because it is one of the main sponsors of the landmark event. In addition, GoldMoney will also be hosting its own stall at the show to impart knowledge on gold investment to those who are thinking of strengthening their portfolios. The stall will inform consumers about how they can purchase, own and even store precious metals. It will go on to tell them how they can establish GoldMoney Holding, which is the initial step to access the precious metals markets. From here, investors will have nine currencies at their disposal to buy and sell precious metals. This can all be done online 24/7.
The company's stall at the event will also show investors how they can have complete ownership of the metal they buy. Investors will be able hold and own various metals in their name which is different from certificates, ETFs, and other types of paper gold. According to GoldMoney's website, "We always maintain a one-to-one ratio of physical metals in the vaults to metals that are recorded on our customers' Holdings. This forms a key part of our governance model."
The 2013 UK Investor show to be held at the Excel London Center will include people such as Nigel Wray, who was once known as the Warren Buffet of Britain, and Dominic Frisby, the popular comedian and commentator for GoldMoney and MoneyWeek podcast. Besides such seasoned investors, some renowned traders from Britain such as Clem Chambers, Zar Mir, and Alpesh Patel will also be present at the event.
With more than 2,500 retail investors attending, the event will being at 9am on April 13, 2013. The central theme of the show will be "Value extraction, shareholder activism and making money!" Although tickets to the event are completely sold out, interested participants are requested to sign up for ukinvestorshow.com's Reserve List in case there is an availability of tickets. More information on GoldMoney events and exclusive offers can be found at http://www.GoldBuzzer.com.