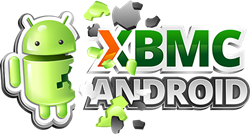 Open Source Is Taking Over The Consumer Gadget Industry! Move Over Apple.
Tampa Bay (PRWEB) April 17, 2013
Many popular android TV devices such as the EXOON Duo Pro utilize the latest Jellybean & also running the latest Frodo edition of XBMC many open source technologies has advanced into being one of the go to media steamers available today. EXOON's Spokesperson Jason commented saying "The only way the world of technology will continue to grown at such a rapid rate, is to allow all source code to remain open so everyone can chip in and make it even better."
It would appear that the company EXOON and XBMC have a unspoken bond that seems to be unraveling some pretty amazing developments that are soon to come, and while Apple continually tries stop all the jailbreaking thus far, they seam to be setting themselves at a disadvantage by eliminating all jailbreaking tools since their 6.1.3 update for all iPhone, iPads & iPod touches, It seems that they have eliminated signing all the old ispw that would normally allow the jailbreak of all Apple TV 2 devices. This at one point made all of Apples devices more enjoyable to use in the past because XBMC could be used with ease. Companies like XBMC and EXOON are now dominating the open source industry allowing consumers to make it much easier when it comes to selecting their next XBMC media device or android device in the years or even weeks to come.
To find out more visit http://www.xbmcandroidtv.com, which keeps its information up to date on all the latest and greatest gadgets and Android technologies.