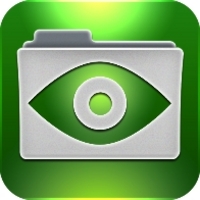 San Jose, CA (PRWEB) December 18, 2009
Good.iWare announces the launch of GoodReader Lite document viewer for iPhone and iPod Touch. GoodReader Lite is identical to the full version in the number of features, but limits the user to storing five files only at any given time.
As with the full version, GoodReader Lite excels at enabling iPhone and iPod Touch users to open and view very large PDF and TXT files. The app offers text search capabilities, plus active hyperlinks, enabling users to more easily navigate within the document or launch a linked document or website.
GoodReader Lite also simplifies reading large TXT documents with its Auto-scroll feature, which offers variable speed controls to make reading the document an easy hands-off operation. To make it easier to view large PDFs, GoodReader and GoodReader Lite both offer "PDF Reflow" - a long sought-after feature in which text is extracted from a PDF page (stripping out pictures) and displayed as a simple TXT file. While in PDF Reflow mode, both versions of GoodReader eliminate annoying page margins and offer word-wrapping and formatting features such as font size and text color.
File sharing and management are simplified with the ability to Zip / Unzip files, as well as standard file operations, such as copy, paste, rename and delete, providing a computer-like file management experience. GoodReader and GoodReader Lite both provide access to MobileMe iDisk, box.net, MyDisk.se, and many other file-storage servers for both downloading and uploading files.
GoodReader Lite is available as a free download from Apple's App Store. The full version with unlimited document viewing is regularly priced at US$4.99, but is available in the App Store for a limited time at only US$.99.
About Good.iWare
Good.iWare is an international team of software developers focused on creating quality mobile applications for the iPhone. For more information, visit the company's website at http://www.goodreader.net.
###