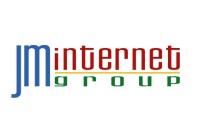 The Google AdWords Class provides a basic AdWords training in how to improve SEO techniques and weave them into your Google AdWords advertising,
Los Angeles, CA (PRWEB) August 21, 2012
The JM Internet Group (web: jm-seo.org), a leader in providing Google Adwords and PPC courses online, has announced its Fall kick-off session on Google AdWords and Pay-Per-Click methods. The class is taught in two sessions, covering both basic and advanced AdWords techniques, and is scheduled to begin October 23rd. The first Google AdWords/PPC training will be taught at 9:30 am Pacific time / 12:30 pm Eastern time. The advanced Google AdWords class will follow the same day, and will begin at 12:30 pm Pacific Time / 3:30 pm Eastern Time. The class leads off with a free intro on 'AdWords Gottchas,' available 'on demand' on the JM Internet Group's website.
"The Google AdWords Class provides a basic AdWords training in how to improve SEO techniques and weave them into your Google AdWords advertising," explained Jason McDonald, Senior SEO Director of the JM Internet Group. "AdWords advertising is thus more effective in its own right, and can help enhance your SEO strategy. 'As it should be,' a savvy marketer might say!"
For more information and the free introductory video -

AdWords/Pay-Per-Click: What You Can Expect to Learn
Class begins October 23rd:
Vs. or And? Is it AdWords "versus" SEO, or AdWords "and" SEO? Blending the two together in an efficient integrated marketing strategy.
AdWords Special Advantages. AdWords has certain unique advantages over SEO, among them geotargeting. When and where AdWords especially shines.
AdWords Special Needs. Unlike SEO, you pay for each and very click. So there are some special situations and concerns with respect to AdWords, especially "negative" keywords.
AdWords Rank. Using special tools to monitor your rank by Google keyword/keyphrase and blending this data into your AdWords campaign to save you money.
AdWords Bids. Understanding Quality Score and the AdWords bidding process.
AdWords On Page SEO. Creating effective AdWords campaigns from the beginning.
AdWords Landing Page SEO. Creating effective AdWords landing pages.
AdWords Gotchas - Best Practices for Google AdWords, Explained - Free On Demand Webinar
The AdWords class begins with a free 'on demand' webinar on Google AdWords 'gottchas.' These are common mistakes made by small business marketers on Google AdWords, mistakes that can cost many thousands of dollars and result in one's ad being shown in inappropriate or ineffective places and positions on both Google and on the Google Display network. Here is what participants learn in the free AdWords webinar. First, the learn how important the keyword match types are in Google AdWords, and the difference among broad match, broad match with modifier, exact match, and phrase match. Second, they learn what the Google Display Network is and the problems associated with that network, including parked domains and inappropriate placements.
About JM Internet Group
The JM Internet Group provides SEO, Social Media Marketing, and Google AdWords training and courses for busy marketers and businesspeople. Online search engine optimization training helps explain keywords, page tags, link building strategies and other techniques needed to climb to the top of search engine rankings for Google, Yahoo, and Bing. The teaching methodology is hands on, with live examples and discussions, taught from the convenience of each student's computer.
Contact:
JM Internet Group, Media Relations
Web. http://www.jm-seo.org/
Email. jm.internetgroup(at)gmail(dot)com
Tel. +1-510-713-2150