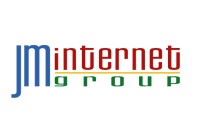 SEO Tips on Google and Search Engine Optimization are very important for small businesses.
Philadelphia, PA (PRWEB) September 12, 2012
The JM Internet Group (web: jm-seo.org), a provider of online SEO courses, is proud to announce their list of the most popular SEO Tips on Google and SEO for August, 2012. The list represents the most popular queries initiated by small businesses on Google and ending in a landing on the popular SEO Tips section of the JM Internet Group website. The SEO Tips website has over 1500 student queries on search engine optimization, AdWords, and social media marketing.
"There is no such thing as a stupid question," explained Jason McDonald, Director of the JM Internet Group. "We try very hard to answer each and every question in our free SEO training courses as well as our paid SEO classes. By posting the questions online and have excellent SEO in our own right, we can also measure what queries are the most popular among small business marketers. What people ask indicates what people want to know. So SEO tips and SEO questions and answers go together, logically. Our Top Ten SEO tips for September reflects that research."
For more information on Google SEO Tips, including access to free webinars and videos on SEO, go to -

Top Ten SEO Tips for September 2012
Based on Google Analytics data, these are the most popular SEO Tips searched for via Google and resulting in landings on the JM Internet Group website.
What is a 'landing page' in Google Analytics?
Which domain extensions are best for SEO? .com vs. .net, .org, .biz?
What is the difference between brackets [] and Quotes " " in Google AdWords?
What is your review of PRWeb vs. Pitchengine?
What does 'not set' mean in Google Analytics?
What does the '+' plus sign in terms of AdWords Keyword matching? A.K.A. broad match with modifier?
For the Google AdWords keyword tool, what does 'competition' mean?
What does 'not provided' mean for keywords in Google Analytics?
What is the SEO character limit for the TITLE and META DESCRIPTION tags?
Do domain extensions like .com vs. .org vs. biz matter for SEO?
Google and SEO Tips, Explained for Small Businesses
Getting to the top of Google is a key marketing objective for most businesses and marketers, yet many businesses are mystified at how to influence Google's interpretation of their websites. SEO or Search Engine Optimization is the art and science of influencing Google to show one's website at the top of relevant searches. The process starts with keyword research, proceeds through 'on page' SEO by inserting keywords strategically into the proper placements as well as structuring website for good SEO, then concludes with building inbound links and social mentions.
While the JM Internet Group trains online, many small business students have come from Pennsylvania, especially the cities of Philadelphia and Pittsburgh. In those areas the choices for effective SEO courses are few and far between vs. in larger cities like New York or San Francisco. Therefore, having online SEO training opportunities for small businesses in Pennsylvania is an excellent opportunity to blend the real and online worlds for SEO training.
Google is financially motivated to explain AdWords, but not to explain SEO. So businesses turn to organizations like the JM Internet Group to learn the tips, secrets, and techniques to get free PR on Google rather than paying for AdWords.
About JM Internet Group
The JM Internet Group provides SEO, Social Media Marketing, and Google AdWords training and courses for busy marketers and businesspeople. Online search engine optimization training helps explain keywords, page tags, link building strategies and other techniques needed to climb to the top of search engine rankings for Google, Yahoo, and Bing. The teaching methodology is hands on, with live examples and discussions, taught from the convenience of each student's computer.
Contact:
JM Internet Group, Media Relations
Web. http://www.jm-seo.org/
Email. jm.internetgroup(at)gmail(dot)com
Tel. +1-510-713-2150