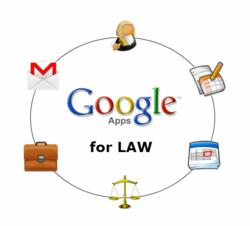 Los Angeles, CA (PRWEB) November 29, 2012
On Thursday, November 29, 2012, ENiche Solutions, a Los Angeles web development and marketing company, announced plans to launch an application designed specifically for small law firms practicing on a contingency fee basis. In particular, the app is be designed for small firms practicing in the areas of personal injury, employment law, class action, wage and hour, overtime, securities and consumer fraud.
Jon Zacharias, president of ENiche Solutions, was the director of marketing at a wage and hour class action law firm in La Jolla, California for over four years. According to ENiche Solutions, the application is designed specifically for the Google Apps marketplace and will change how law firms operate- everything from organizing documents to lawyer marketing.
The app is innovative, according to Mr. Zacharias, in that it can automatically track a court docket and link it to Google Calendars and Google docs through the application programming interface, also known as the api. The lawyer case management app changes the way small firms operate because there is no longer going to be a need for manual calendaring and document filing systems, which law firms have struggled to take control of historically. Now, once a case is set up in the system, whenever a document is filed in court it will automatically be placed in the associated folder on Google drive, which is accessible anywhere on the cloud. When events, such as court hearings or motions, are placed on the court docket, the app will grab the data and automatically put the event on the attorneys' calendar. Firms can decrease overhead and increase case load.
ENiche Solutions is a leading Los Angeles online Marketing Company that specializes in search engine optimization for lawyers and custom web development on platforms such as social engine and wordpress.