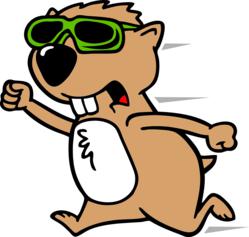 Gopher and Mole Control
Cambria, CA (PRWEB) March 22, 2013
Gopher and mole removal is the most difficult pest control for homeowners to tackle by themselves. Both animals live underground and are rarely seen. These menacing pests destroy the landscape of homes and businesses throughout most of the country.
Gophers burrow causing dirt mounds on the surface and eat the vegetation through-out the landscaping. Moles travel just below the root line pushing up soil as they create long tunnel networks. As they tunnel and need to get rid of soil, they push it up to the surface making mole mounds. The moles diet is worms and insects it finds in the tunnel system.
Rodent Guys has launched their new website giving free advice and information about the pests and how to control them. Users can log onto the site and read about the pests, their habits and diets to get an idea of what they are dealing with. Understanding the animals background helps to understand the control procedures and better implement them.
Readers will also be introduced to control techniques to narrow down what the best approach is for each property. The site discusses methodology and compares the different methods offering pros and cons to each one. Product recommendations are offered but not for sale. This site is informational only with nothing available to sell or even need a log in to view.
The new site address is http://gopherandmolecontrol.com. The new site is expected to have a lot of expansion over the next few months but is available now. Expansion is expected to include other burrowing pests such ground squirrels and voles. Rodent Guys says to expect videos and pictures from the field in the upcoming year to give even more detailed information to readers.
To learn more about Rodent Guys you can view the official website at http://www.rodentguys.com. Rodent Guys also offers Southern California property owners service through their pest control company. Rodent Guys local phone number is 626-598-3842.