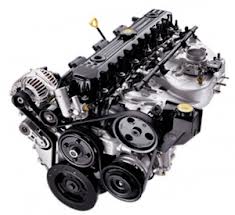 The Got Engines company purchases used engines from authorized dealers and other third party distributors to resell these engines to the general public.
Charlotte, North Carolina (PRWEB) September 16, 2012
http://www.gotengines.com, the used engine superstore, is now offering Jeep engines for sale among its growing online inventory. This engine retailer has been offering engines online for close to a decade now and has had many requests to offer Jeep engines. Both Chrysler produced Jeep engines and the original AMC series engines are now available in V6 and V8 engine sizes. This recent addition of Jeep engines is coinciding with the new program announced to offer free shipping for all in stock engines inside of the 48 continental U.S. states. More information about the current Jeep engines inventory can be found by visiting the Got Engines homepage.
Jeep is one of the subsidiaries of the Chrysler Motors Corporation. Former Chrysler owner, Lee Iacocca, pioneered the purchase of Jeep from American Motors in 1987. This one was of the most controversial decisions ever made by an automotive company that was headed for bankruptcy. The decision proved to be a profitable one as sales of Jeep vehicles increased steadily throughout the 1990s and have not retracted since.
The Got Engines company purchases used engines from authorized dealers and other third party distributors to resell these engines to the general public. Part of the network of customers includes mechanics, body shops and junkyards that install or offer used engines for sale.
The used engines industry has nearly doubled in size in the past 20 years in part due to lower interest rates for new automobiles. Some drivers that grow tired of repairing used cars are now able to obtain new cars for little to no interest and for less than MSRP prices. This shift in the automotive industry has now helped companies like Got Engines that are able to acquire used engines from reputable dealers for direct sale to car owners or business owners that need engines for replacements or swaps.
A complete testing facility is part of the recent investments made by Got Engines to improve its engine quality. A staff of trained mechanics evaluates the engine condition of in stock motors using checklists and testing equipment before the motors are placed into warehouse inventory. These extra steps are one way that Got Engines is able to raise the quality of engines before they are shipped to customers in the U.S.
Additions like discounted pricing, free shipping and engines with lower mileage are helping Got Engines to remain in one of the top positions selling used engines online.
A person that is interested in sampling the variety of used Jeep engines or other engines available can visit the recently redesigned GotEngines.com website.
About Got Engines
As a seller of preowned engines online, Got Engines is able to purchase engines for nearly every make and model of vehicle currently available. Creating partnerships with top supply companies and trusted wholesalers is one way that Got Engines has been able to increase customer satisfaction. Sales of automobile, truck and SUV engines have climbed higher in 2012 compared to years 2010 and 2011 respectively. Part of this increase is due to higher quality engines that come out of the new and improved engine testing facility. With lower than MSRP prices and rapid shipping, Got Engines has been able to forge ahead selling preowned engines online.