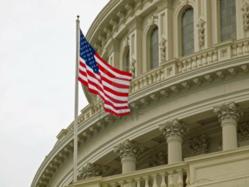 The government has put these contracts out there to spur on our economy. Not only is this your right as a small business owner but it is your duty to help in the rebuilding of the greatest nation in the world.
-Eric Knellinger, President of USFCR
Orlando, FL (PRWEB) March 08, 2013
Yes! 100% free and chalked full of valuable government contracting information. This federal set-aside packet is designed to help contractors register for federal set-asides and become eligible to bid on these specialized government awards.
Governmentcontractingtips.com has decided instead of selling this packet to offer it as a open source tool to contractors who are interested in learning more about federal set-asides in 2013. Since the revamp of the website GovernmentContractingTips.com, the website has been receiving nation-wide attention. Their new video campaign 'The SAM Assistance Program' and their webpage 'First Steps to Government Contracting' have been a valuable resource to contractors around the world . GovernmentContractingTips.com is a blog formatted website with the sole purpose to help contractors learn about the registration process and the available resources in government contracting. The Federal Set-Aside Packet lists tops vendors in specific set-asides, how to meet set-aside qualifications, and how to market their small business to the federal government.
The packet has information about the following set-asides: Women-Owned Small Businesses, Service-Disabled Veteran-Owned Small Businesses, and the HUBZone Program. The packet can be downloaded from the easy fill-in form located on the right side of the Home page on Governmentcontractingtips.com.
Eric Knellinger, President of US Federal Contractor Registration and Federal Set-Aside expert stated, "This free set-aside packet contains information that contractors should be spiriting to obtain. The information is this packet is not only valuable but serves as one of the best reference tools on government contracting that is currently available.
The fact that GovernmentContractingTips.com has issued this packet to the general public for no cost is incredible. My advice to every contractor and small business that is interested in government contracting should download and read this packet. The information in this packet can turn around your business and give it direction in this floundering economy. In order for a business to be eligible for these federal set-asides they must first be registered in System for Award Management (SAM). The registration can often be confusing and take business owners/employees days or even weeks to fill out. I have seen contractors even lose contracts that they were already awarded because their paperwork was done improperly. This is why US Federal Contractor Registration is the most important step a business can take in working with the federal government.
Let our expert case managers handle your registration properly and put you on the path to receiving these valuable federal set-aside contracts." Mr. Knellinger continued to state, "These federal set-aside contracts are a small business's god given right. But remember, you must follow the rules to be able to obtain these contracts. The government has put these contracts out there to spur on our economy. They understand we must rebuild this great nation one small business at a time. Not only is this your right as a small business owner but it is your duty to help in the rebuilding of the greatest nation in the world."
###