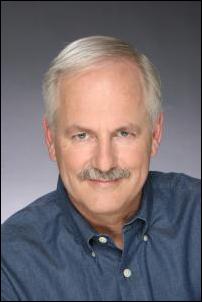 The recent changes to the GPL 3.0 draft would indicate that this blessing is holding.
Louisville, KY (PRWEB) June 12, 2007
As the Free Software Foundation (FSF) releases the last draft of its new General Public License (GPL) 3.0, the open source organization is repeating a mistake made by several of the Redmond giant's past competitors, says analyst Rob Enderle. That's why, as Enderle explains in his blog on the IT Business Edge Web site, Microsoft truly loves GPL 3.0--even if it would be the last company ever to use it.
"What I think is particularly interesting is throughout history, Microsoft has been blessed by competitors who, after starting well, have focused on Microsoft and not their customers," Enderle says. "The recent changes to the GPL 3.0 draft would indicate that this blessing is holding."
Enderle posits that by modifying the GPL to prevent Microsoft alliances that would improve interoperability, the FSF will end up keeping open source software released under GPL 3.0 out of most businesses, where interoperability is a top priority. He also says that many IT departments will be hesitant to engage their legal departments in discussions of intellectual property questions raised by GPL 3.0. To avoid the whole issue, they will simply stay away from the new GPL.
Another over-arching problem with GPL 3.0, Enderle explains, is that the FSF is tailoring it to meet the needs of a small market segment.
"GPL 3 focuses on only one small customer set, those that actually want to collaboratively use and modify source code. That group is likely insignificant when taken against the total potential population for Linux today and, if Microsoft plays its cards right, this new license could once again open up the general market to Microsoft's user/IT buyer/general business-targeted products."
Enderle's full analysis of GPL 3.0 can be found at his blog:
http://www.itbusinessedge.com/blogs/rob/
About Rob Enderle
Before founding the Enderle Group, of which he is president and principle analyst, Rob Enderle was an analyst for Forrester Research and the Giga Information Group, heading up research on topics such as ecommerce and security, as well as mobile and personal technology services. Prior to that he covered the client/server sector for Dataquest and worked for IBM in its executive resource program.
Enderle's ability to forecast developments in the technology market have made him arguably the most prominent voice of technology in the media. He has been quoted by the Wall Street Journal, Boston Globe, CNN, CNBC, the AP, Reuters, Bloomberg, New York Times, LA Times, Mercury News, MSNBC, NPR, and countless other services and newspapers. Enderle sits on the advisory councils for IBM, Toshiba, AMD, HP, Dell, Philips, and the Trusted Computing Group.
About IT Business Edge and NarrowCast Group LLC
IT Business Edge is a "technology intelligence agent" that updates subscribers on developments related to their most critical IT priorities. Via its Web site (ITBusinessEdge.com) and weekly e-mail reports, IT Business Edge delivers news, research and analysis aggregated from more than 2,400 technology publishers, vendors, analysts and associations.
IT Business Edge is published by NarrowCast Group, LLC, a privately held online media company that targets high-level business technology decision-makers. The company offers IT vendors varied opportunities to access this coveted audience through high-impact advertising and lead-generation programs. Through an array of partnerships with other publishers, NarrowCast Group also markets select books, training products and software tools directly to its subscribers, creating a diverse revenue model while meeting the comprehensive information needs of its customers.
For more information about NarrowCast Group and IT Business Edge, go to http://www.itbusinessedge.com/aboutus.aspx.
###