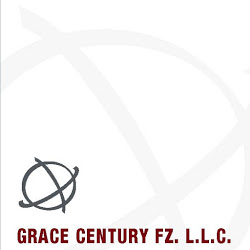 The Internet has become a version of the Wild West, with no one policing what is said, malicious comments are free to be posted forever, without the ability to be challenged
Ras Al Khaimah, UAE (PRWEB) June 06, 2013
Grace Century FZ LLC has taken the unusual step of engaging with the top international law firm Bell Gully of New Zealand, to pursue a man who, originally an information seeker, has defamed Grace Century on the Internet--mistaking them for another (company) by the way the consultant's accent sounded. Bell Gully is an expert in the new Internet Defamation area.
The first incident, which was totally unrelated, happened in late in 2011 when a random Internet post about Grace Century was uncovered. The post, written by a man who has not done any business with Grace Century to date, read: "scam warnings." Within 24 hours, an entity claiming they could erase these posts for a fee, presented itself (a classic "extortionist scam"). Grace Century ignored the incident, but when the New Zealand incident happened, Grace Century said "enough."
"The Internet has become a version of the Wild West, with no one policing what is said, malicious comments are free to be posted forever, without the ability to be challenged," says Scott Wolf, CEO of Grace Century. "It is wrong to post something ludicrously untruthful, and we won't stand for it. We will do whatever necessary to protect our reputation. There are bad people out there, and people must be vigilant; due-diligence is easy to do through traditional channels."
Bell Gully Partner Alan Ringwood explains, "People posting ill-advised comments on websites do not always realise that the laws of defamation apply to online publications just as they do to publication in any other media."
"It has been far too long that people took things lying down. For us the line had to be drawn," said Wolf.
##
About Grace Century
Grace Century FZ LLC is an International Private Equity Consultant located in Ras Al Khaimah, United Arab Emirates. It specializes in conducting due-diligence for its group of international members, as well as assisting firms in the development and execution of "game changing" ideas in Life Sciences. Grace Century assists in capital formation, market penetration, joint ventures, and brand development.
About Bell Gully
Bell Gully is one of New Zealand's oldest law firms; proud of its rich history. As a full service firm, Bell Gully's experience spans the spectrum of expertise clients need. The firm delivers service through five key legal departments including corporate and commercial, banking and finance, litigation, property and tax.