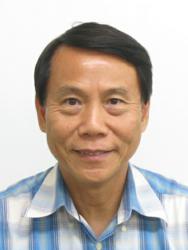 Simply put: Failure is never an option with Eddie Leong
Ras Al Khaimah, UAE (PRWEB) March 29, 2013
Grace Century, FZ LLC, specializing in "game-changing" life science and health related private equity projects, recently announced the appointment of Yeow Fook (Eddie) Leong to their Advisory Board as Chief Compliance Officer. Leong brings decades of leadership, problem solving, and project leadership experience from Exxon Mobile.
Leong holds his Bachelors of Engineering from the University of Tokyo and is fluent in 5 languages. His international experience--which spans across 4 continents--along with his deep management background, has given him a keen vision of thinking "outside the box."
Leong's responsibilities with Grace Century will include due-diligence of potential new projects, ongoing oversight of accepted projects, and marketing coordination of existing projects in Asia and emerging markets. Like Grace Century, Leong will also take an equity participation in all projects, furthering his desire to bring all of Grace Century's projects full-circle.
Grace Century President, Scott Wolf says, "I have yet to work with anyone who brings in the kind of energy, determination, and pragmatic stance that Eddie Leong brings to our process. He is truly an asset to Grace Century."
Wolf further adds, "Eddie Leong realizes that all projects have benchmarks that must be met. When these benchmarks are met, they are then further analyzed to determine the areas that can be improved upon. And if these benchmarks are not met, an investigation and analytical review is conducted to determine why--so that alternative (better) steps can be quickly introduced. Simply put: Failure is never an option with Eddie Leong."
###
About Grace Century
Grace Century, FZ LLC is an international research and private equity consulting company located in Ras Al Khaimah, United Arab Emirates (UAE). Grace Century specializes in conducting due-diligence for its group of international members, as well as assisting firms in the development and execution of "game changing" ideas in the life sciences and healthcare technology industries. Utilizing its vast network, Grace Century assists in capital formation, market penetration, joint ventures, and brand development.