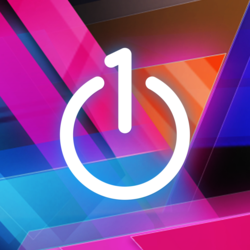 Retfar Entertainment's arrival in Singapore marks the start of its natural evolution out of Australia.
Singapore, Singapore (PRWEB) April 22, 2013
What better way for an event company to make an impression than to burst into the public eye with an inaugural event that ties in neatly with the Grand Prix Season Singapore.
With the stunning Singapore skyline as a backdrop, Retfar Entertainment's 1 World Music Festival will debut as a compliment to the Singapore Grand Prix Season 2013 with a two-day music festival from 20-21 September.
With months of intense planning behind the Retfar Entertainment Team, the event is set to dazzle with an A-list selection of music artists and performers from around the world. These artists are the most sought after in their specific genres and they are prepared to blow the night away with a fusion of live and DJ performances and a whole lot of pleasure.
Beyond stimulating music, 1 World Music Festival will provide a complete experience with no precedent in the Singapore music scene. State-of-the-art visuals and projections, choreographed performers, pyrotechnics and irresistibly interactive elements promise but a tantalising taste of what Retfar Entertainment will bring in the near future to Asia and beyond.
Led by Australian concert and theatre arts promoter Mark Rafter and American nightlife veteran Gregory Gumo, the company has assembled a sterling cast of employees from both Singapore and abroad.
Gumo says, "Expect to see familiar faces from top venues local and regional together with a splash of fresh ones from Europe, Australia, and America. We will deliver the best experience imaginable and to do that we had to put together the strongest foundation possible. I believe we have achieved that."
Rafter adds, "What better time or place to stage our launch into Asia than in the world's richest city, Singapore!".
Official information regarding the event details, artists, and sale of tickets and tables can be found at 1worldmusicfestival.com or 1worldfest.com for short.
About Retfar Entertainment
Retfar Entertainment's arrival in Singapore marks the start of its natural evolution out of Australia. The company's broad scope of entertainment experience ranging from performance art and theatre production to full-on top-level music artists tours places it in perfect stead for upward growth and expansion throughout the region in the coming years.
BRAND CONTACT ::: Paula Na ::: Email pr(at)reftar(dot)sg