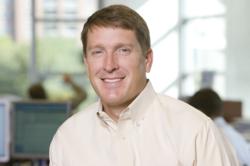 We are grateful to be in position to continue building our team, and we're thrilled to have skilled veterans like Zach and Juliette join us at Grandeur Peak.
Salt Lake City, UT (PRWEB) March 19, 2013
Grandeur Peak Global Advisors announced the addition of two more seasoned professionals to the Grandeur Peak Team. Zach Larkin has joined the firm as a Senior Research Analyst and Juliette Campbell as Manager of Trading & Operations.
Zach Larkin, MBA, comes to Grandeur Peak as a Senior Research Analyst from Stephens where he was a Senior Research Analyst covering the Applied and Resource Technology sector. Prior to Stephens, Mr. Larkin spent six years at Wasatch Advisors where he was a Senior Equity Analyst. Mr. Larkin is fluent in Spanish and holds a B.A. in Accounting and an MBA with an emphasis in Finance and Corporate Strategy.
Juliette Campbell joins Grandeur Peak as Manager, Trading & Operations from Adidas where she was a financial analyst. Prior to Adidas, Ms. Campbell spent four years on the operations team at Wasatch Advisors where she was the Senior International Trade Analyst. Ms. Campbell graduated Cum Laude with a B.A. in Finance from Westminster College.
On the additions, Robert Gardiner, CEO, said "we are grateful to be in position to continue building our team, and we're thrilled to have skilled veterans like Zach and Juliette join us at Grandeur Peak. We expect to soft close our two initial funds shortly, but we ultimately plan to have six or seven strategies in the global small/micro cap arena. Adding depth to our senior research and operations teams puts us in stronger position as we expand our product line-up. Zach is the seventh member of our senior research team. We may grow this team to around ten members over time, but we intend to remain a boutique firm with a small enough team to be able to discuss our investments together."
About Grandeur Peak Global Advisors
Grandeur Peak Global Advisors is comprised of a highly seasoned and collaborative research team taking a bottom-up approach to investing using disciplined global screening, rigorous company due diligence, and close attention to valuation to find what we believe to be the best investment opportunities around the world. Our bias is towards small and micro cap companies because we believe we can find faster growth among these firms, and often at better valuations due to the lack of analyst coverage. Grandeur Peak Global Advisors, LLC is an employee-owned investment adviser headquartered in Salt Lake City, Utah and registered with the Securities and Exchange Commission under the Investment Advisers Act of 1940.
###
The objective of both the Grandeur Peak Global Opportunities Fund and the Grandeur Peak International Opportunities Fund is long-term growth of capital. These funds are new and have limited operating history.
RISKS:
Mutual fund investing involves risks and loss of principal is possible. Investing in small and micro cap funds will be more volatile and loss of principal could be greater than investing in large cap or more diversified funds.
Investing in foreign securities entails special risks, such as currency fluctuations and political uncertainties, which are described in more detail in the prospectus. Investments in emerging markets are subject to the same risks as other foreign securities and may be subject to greater risks than investments in foreign countries with more established economies and securities markets.
An investor should consider investment objectives, risks, charges, and expenses carefully before investing. To obtain a prospectus, containing this and other information, visit http://www.grandeurpeakglobal.com or call 1-855-377-PEAK (7325). Please read it carefully before investing.
Grandeur Peak Funds will deduct a 2.00% redemption proceeds fee on Fund shares held 60 days or less. For more complete information including charges, risks and expenses, read the prospectus carefully.
Wasatch Advisors is not associated with Grandeur Peak Global Advisors.
Grandeur Peak Funds are distributed by ALPS Distributors, Inc ("ADI"). Eric Huefner and Mark Siddoway are registered representatives of ADI.
GPG000201 3/31/2014