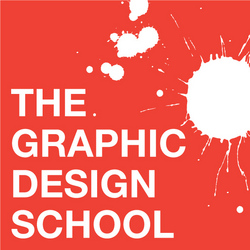 The Graphic Design School's online course is the right idea at the right time. Professor Kellie Schroeder says
Los Angeles, CA (PRWEB) January 27, 2009
IARC accredited The Graphic Design School announces a January launch of an innovative online learning solution that provides an affordable, one-on-one graphic design qualification to students from anywhere in the world at any
income level. The online course delivers twelve core modules and software video tutorials that provide an innovative self-paced graphic design program supported by one-on-one tutelage by leading graphic design professors.
"The Graphic Design School's online course is the right idea at the right time. Professor Kellie Schroeder says", "The expense of a
traditional University education shuts the door to a large percentage of the population. The Graphic Design School opens those doors. It gives students the marketable skills needed to enter a growing graphic design industry."
The comprehensive 12 module course covers fundamental principles of design and color theory, typographic design, photography and graphic illustration. In the interest of affordability, the course supplies step-by-step video tutorials for industry standard software Adobe Illustrator, Photoshop and InDesign, as well as the free open source equivalents of Inkscape, GIMP and Scribus.
"Developing the online graphic design course has created an opportunity to pass on the intrinsic values and culture of design to the world's creatives.
The talented minds that otherwise would not have access to learning a design discipline, be it due to budget or demographic restrictions." Director and founder Simone Giorgi states, "We are already astounded by the incredible talent that has signed up since our launch, we are so excited to see how they will impact the design field."
The Graphic Design School opened for business in January 2009. Launching all over the world with more than 28 dedicated country websites.
The Graphic Design School is answering inquiries and accepting enrollments now at it's main websites:
The Graphic Design School USA
The Graphic Design School Australia
thegraphicdesignschool.co.uk
thegraphicdesignschool.eu
thegraphicdesignschool.co.za
thegraphicdesignschool.asia
###