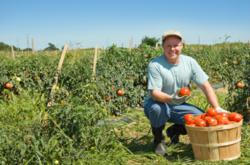 Many careers can have a big "green" impact yet do not appear on most green career or green job lists.
Portland, OR (PRWEB) March 29, 2013
Everyone can celebrate Earth Day through their work, like choosing green careers or encouraging greener practices in one's industry or workplace. Career guidance expert Career Key, http://www.careerkey.org, recommends several ways to make Earth Day more meaningful through one's work. Whether considering a career change or content in a current job, one can help the environment in valuable ways consistent with personal values and the workplace.
Green Career Options
People considering career options or career change may want to consider choosing a green career. What "green" means when it comes to careers is explained in Career Key's website article on green careers and the green economy.
Dr. Lawrence K. Jones, NCC, Career Key's author and a nationally recognized counseling psychologist, recommends matching one's Holland personality to green careers. People should use a valid, accurate measure of Holland's six personality types or Holland Codes, like the Career Key career test. Research shows making a close personality-career match leads to greater job satisfaction and career success.
The Career Key website lists green careers organized by the six Holland personality types: Realistic, Investigative, Artistic, Social, Enterprising and Conventional. Each list has instructions for how to learn more about each career. But there are more ways to make a difference helping our environment than choosing a "green career."
Making a Career More Green
Many careers can have a big "green" impact yet do not appear on most green career and green job lists. For example, clergy and religious leaders can play a big role in promoting environment-friendly causes. Pope Francis, for example, has mentioned protection of the environment as an important focus of his new papacy.
Teaching is another example of a career that can have a big impact in promoting sustainability and environmental education.
Being "Green" at Work
People content with their current career choice can still celebrate Earth Day by taking a greener approach to their workplace and industry. Professional organizations often have committees to advance environmental goals or causes related to the career field. If one doesn't exist, then that might make a good professional development project. In starting something new, one could also strengthen marketable skills in leadership and communication.
Another way is to improve the sustainability practices of one's workplace. Find out what other similar types of businesses or organizations are doing to decrease their environmental footprint or advance other environment issues in which one is interested. Are there lessons learned or experience from similar employers to draw from in recommending and making changes?
While "it's not easy being green" as Kermit the Frog says, environmental concerns continue to increase in our society with the obvious effects of climate change, energy consumption and increased pollution. Celebrating Earth Day and helping the environment in a way that is compatible with one's work and personal values is a valuable, much needed contribution to our world.
About the Career Key
Career Key donates 10% of its website sales to charity, including longtime support for environmental groups like the Nature Conservancy and the World Wildlife Fund. Since 1997, Career Key has offered a valid career assessment and career advice articles based on the best science and practices of career counseling. The site is advertising and registration-free.