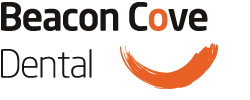 Beacon Cove Dental has been a 100% Green Powered clinic for the last 18 months
Melbourne, Victoria (PRWEB) January 21, 2013
Just recently, a leading South Melbourne dentistry clinic, Beacon Cove Dental, revealed that their actions, relating to a RMIT University energy audit on their practice, confirm they're 100% Green Powered. By employing sustainable practices and renewable resources, Beacon Cove Dental not only offer a wide range of carbon neutral dental services, such as cosmetic dentistry and implants, but are quickly becoming the pioneers of environmental responsibility within their industry.
In a day and age where environmental issues are a pressing concern, the necessity to provide products and services in harmony with the Earth is paramount. Being able to combine quality services without impacting the planet is a challenge for many businesses, especially in the hygiene-focused and chemically-laden world of dentistry.
Leaping over the obstacles that have kept others back is the state-of-the-art clinic of Beacon Cove Dental. Looking strictly to the future, this innovative dental clinic has incorporated as many best practices possible to carbon neutralize, or 'green', their facilities and services.
As a result of their proactive efforts, Beacon Cove Dental has been a 100% Green Powered clinic for the last 18 months, applauded by RMIT's Energy Audit group. "The practice is proud to be driven by renewable energy from wind and hydro-power in Tasmania" says one of the dental clinic representatives. This eco-friendly move was made to specifically reduce the clinic's emissions and waste, which aids in the reduction of coal mining and burning affects on the planet.
Since unveiling their ability to provide 100% carbon neutral treatments, the clinic is promoting those services which further reduce power consumption, such as using implants over traditional bridges or dentures.
Previously, replacing a tooth or several teeth required the fitting of bridges or dentures, both of which require post-procedure adjustments, ongoing maintenance, and replacement. Although still offered by the clinic, Beacon Cove Dental's practitioners are endorsing the use of implants over those older methods.
The clinic's representative further explains "dental implants require less invasive procedures, which mean the patient's remaining teeth are better conserved. What's more, implants don't require further adjustments, maintenance, or replacement afterwards. Therefore the lifelong results from a single treatment, equals a happy patient and a happy planet."
Beacon Cove Dental also addresses the by-products created from their need to keep hygiene levels at a maximum. The amount of plastic, film wraps, and covers required for their services, including cosmetic dentistry, is quite high because they're 'single use' items, but Beacon Cove Dental have responded to this challenge with ease.
Where possible they employ biodegradable products such as plastic bags, cling film wraps, hygiene covers, and tool covers to ensure waste is at a minimum. This means they're still disposing of single-use articles; but, the vital difference is that plastic is oxo-biodegradable. This type of plastic breaks down within only a couple of years, as opposed to the hundreds to thousands of years normal plastic takes, which softens its impact on the planet.
So, whether patients are selecting cosmetic dentistry for teeth whitening, veneers, crowns, bridges or implants, Beacon Cove Dental have already counter-balanced the treatment's environmental effect. What's more, they've gone to great lengths to create a completely safe way to replace amalgam (silver) fillings. The clinic has installed new mercury filters into their suction systems, which remove 99% of the amalgam and mercury filling materials before they exit into the water drain system.
Combine their gentle approach, professional atmosphere, and sustainable practices, it's apparent Beacon Cove Dental ticks all the boxes for patients looking to choose a great dentist. Add to that, Beacon Cove Dental are comprised of highly regarded practitioners, such as principal dentist Dr. Fern White being featured in 'Bite' magazine, making them experts in pioneering the best practices for today's dentistry.
To learn more about Beacon Cove Dental's 100% Green Powered clinic, or their wide range of services, including teeth straightening and braces, please visit: http://beaconcovedental.com.au/
About Beacon Cove Dental
Beacon Cove Dental believes oral health is a critical part of overall health and that accessing high quality dental treatment should be simple and easy for everyone. Their vision is to offer patients the highest quality care, as well as a stress-free and enjoyable experience.
Furthermore, Beacon Cove Dental says their patients should have full control of their treatment and be active in its planning. The all-female team of practitioners and assistants believe in treating the whole person rather than just their mouth. In working together with patients, their dental goals are achieved.
Beacon Cove Dental is also active in creating a completely environmentally sustainable and 100% Green Powered practice. To learn more about Beacon Cove Dental, please visit http://beaconcovedental.com.au/about-us/