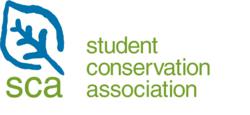 Chicago, IL (PRWEB) September 29, 2012
More than 250 underserved teens in Chicago and Philadelphia have secured green jobs and leadership opportunities – providing conservation skills, environmental education and career training – through a grant from the Exelon Foundation to the Student Conservation Association (SCA).
The $150,000 grant builds on a partnership launched last year in support of SCA's innovative urban conservation programs. Participating teens are recruited from local schools, youth-serving organizations and religious institutions to build hiking trails and conduct ecological restoration projects in local parks. In addition to earning a regular paycheck, the teens gain the environmental knowledge, skills and training required to pursue conservation careers.
"With youth unemployment hovering near record levels, SCA is delighted to continue our partnership with the Exelon Foundation, protect our urban environment, and provide our young people with valuable on-the-job experience," said SCA Youth Programs Director Mim Easton.
The Exelon Foundation's support has enabled nearly 100 Chicago teens and more than 60 Philadelphia youth from underrepresented or low-income backgrounds to work in outdoor conservation jobs. More than 100 additional teens from the two cities are participating in year-round, service-learning outdoor programs.
"These young people are talented and engaged, and exemplify the Exelon Foundation's commitment to environmental stewardship," said Exelon Foundation President Steve Solomon. "The Foundation is pleased to continue its work with SCA to encourage and build the next generation of conservation leaders."
Students in the jobs program have worked at Chicago's Dan Ryan Woods, the Forest Preserve of Cook County, Little Village Area, and River Trail Nature Center, among other local sites, and Philadelphia's Fairmount Park, John Heinz National Wildlife Refuge and Wissahickon Valley Green Park.
About the Exelon Foundation
The Exelon Foundation is an independent, non-profit organization funded solely by Exelon Corporation, an energy company, through shareholder dollars. The Foundation supports non-profit, tax-exempt organizations primarily within the service territories of Exelon and its operating companies. The mission of the Foundation is to encourage respect for the environment and strengthen the social and economic fabric of the community by supporting programs in the areas of environment and conservation, innovative math and science education, and diversity and tolerance.
About SCA
The Student Conservation Association (SCA) is the only national organization that develops tomorrow's conservation leaders by providing high school and college students with conservation service opportunities in all 50 states, from urban communities to national parks and forests. Since 1957, SCA's hands-on practice of conservation service has helped to develop new generations of conservation leaders, to inspire lifelong stewardship, and to save the planet. SCA is a non-profit headquartered in Charlestown, NH and maintains regional offices in Boise, ID, Oakland, CA, Pittsburgh, PA, Seattle, WA, and Washington, D.C. For more, logon at http://www.thesca.org.