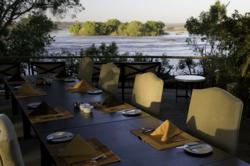 These are some of our best fully customizable, community oriented, socially aware and unforgettably awesome travel experiences to inspire voyagers to work through their travel bucket list.
Vienna, Virginia (PRWEB) June 04, 2013
Global ecotourism concierge Greenloons recommends five authentic, responsible, and luxury "bucket-list" vacation experiences for those travelers who seek to have unforgettable sustainable travel journeys to iconic destinations that respect the world, its cultures and the future.
"As explorers consider visiting these important ecosystems, Greenloons offers vacation options that make travels more meaningful for the visitor and local communities by ensuring that trips help support schools, medical clinics, conservation efforts, and local businesses," says Irene Lane, founder of Greenloons.
Botswana Great Wilderness Exploration is a Greenloons exclusive safari that takes the time to explore the contrasts and extremes of Botswana in prime areas where few people travel. Activities include visiting Victoria Falls on the Zambian side of the Zambezi River and exploring the scenic northern areas of Botswana from the blue green wetlands of the Okavango Delta to the diverse and wildlife rich Linyanti and Chobe River systems. Tours support elephant conservation among other community projects. (11 days; flexible departures; from $8,995 per person including accommodations, meals, domestic air transport, activities and laundry.)
Alexandra Cousteau Expedition allows you to follow in the footsteps of explorer Alexandra Cousteau to the far reaching corners of Belize, experiencing the country as she did with a behind the scenes glimpse into the people, places and adventures that make Belize one of the most exciting destinations in the world. Just as Alexandra, the granddaughter of renowned environmentalist Jacques Yves Cousteau, did you can also trek through the mountains and lowlands of Belize and dive off the coast of Placencia all the while learning about the conservation goals, issues and successes affecting the second largest barrier reef in the world. Tours support jaguar conservation efforts among other conservation projects. (8 days; flexible departures; from $3,015 per person including accommodations, meals, domestic air transport, and activities.)
Ultimate Alaska Adventure provides a unique combination of riverside, backcountry and seacoast adventures in wild Alaska. Activities include sea kayaking in Kenai Fjords National Park, a helicopter landing on glacial snowpack for a real Alaskan dogsled ride, rafting the turquoise class II+ waters of the Kenai River, and a floatplane ride to a remote mountain lake for a wilderness hike. Tours support wildlife conservation efforts in Alaska. (8 days; flexible departures; from $4,795 per person including accommodations, meals, transport, gear, and activities.)
Galapagos Adventure aboard a yacht and away from the crowds. Activities include guided nature walks, swimming back and forth across the equator with sea lions, birding to look for the Nazca booby, snorkeling, and sea kayaking. Tours support environmental education to local school children and marine conservation efforts. (8 days; set departures year-round; from $3,750 per person including accommodations, meals, most beverages, activities, airport transfers, use of wet suits, sea kayaks and snorkeling equipment.)
Machu Picchu Lodge to Lodge Trek spotlights four premier mountain lodges, stretching from the Salkantay Peak of the Peruvian Andes to Machu Picchu. There are three unique adventure experiences including an equestrian program, a Peruvian immersion experience and the traditional lodge to lodge trek each committed to providing authentic travel experiences in a socially responsible manner. Tours support educational efforts to local school children as well as tourism development in the local Andean villages. (7 days; set departures year-round; from $2,690 per person including accommodations, meals, transport, portage, bilingual guide, soft beverages, and gratuities.)
About Greenloons
Greenloons is a premier online travel resource dedicated to inspiring people to think different, be different and travel different – in ways that help to ensure a more sustainable planet. In addition to being a 2013 recipient of National Geographic Traveler magazine's 50 Tours of a Lifetime, Greenloons is an advocate of social empowerment, financial viability and environmental preservation connecting mindful travelers with unique, meaningful and eco-certified travel experiences all over the world.