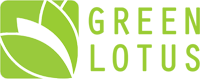 Toronto, Ontario (PRWEB) April 30, 2013
With 82% of Canadian consumers searching for local products and services and making purchasing decisions online, simply having a business website is not enough - the website must appear in search engine results, and be visible to potential consumers.
Consumers search through millions of websites a day, but usually only see a few. Be visible when consumers need you most, when they are searching for your products and services online.
Request a Free Competitive Analysis & Marketing Strategy, and see what the Green Lotus team can do!
Pay-Per-Click (PPC) online marketing campaigns display ads in the sponsored results section of major search engine networks including Google, Facebook, Yahoo! and Bing. PPC ads can run at all times of the day, or more frequently during peak hours or seasons, based on the target audience demographics, and location(s). Because businesses only pay when pre-qualified, interested consumers click through to the website, there is an improved return on investment!
Search engine marketing strategic planning is based on measuring and understanding results.
Green Lotus Search Engine Marketing Services include:

Business analysis including business model, campaign history, current campaigns, budget and goals.
Market analysis including industry, competitor, and local analysis.
Strategic planning with an in-person consultation to identify target demographics/locations, determine campaign budget, and estimate costs per lead.
PPC campaign development, implementation and management.
Full tracking of sales, email, and phone leads.
Detailed monthly reports of all web traffic, cost, leads, and keyword rankings.
About Bassem Ghali, Founder & Head of Client Strategy at Green Lotus:
Bassem is a search engine marketing strategist and a speaker with experience managing online marketing strategies for some of Canadian's largest corporations including Canadian Tire, Direct Energy, and Toronto Star's NewInHomes.com.
Bassem is the driving force behind Green Lotus and has a knack for creating innovative online marketing strategies for small, medium, and large businesses.
Green Lotus: 1 Yonge Street - Suite 1801. Toronto, Ontario M5E 1E5. Toll Free: 1 800-878-1667
Request Your Free Competitive Analysis & Marketing Strategy: http://greenlotus.ca/free-seo-competitive-analysis