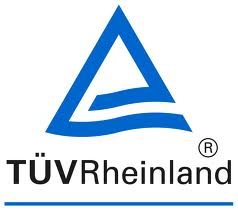 The decision to become ISO 9001:2008 Certified is a proactive one that not only anticipates client's demands, but also demonstrates our commitment to providing quality services to all our clients.
New York, NY (PRWEB) February 07, 2012
GreenPoint Global, a leading professional service outsourcing firm, announced that it received the certification of compliance for ISO 9001:2008 from TUV Rheinland, one of the world's leading testing and assessment companies.
This certificate recognizes that the policies, practices and procedures of the organization ensure consistent quality in the services and work product they provide to thier clients. With this certification, clients can be confident that GreenPoint Global is dedicated to maintain the highest efficiency and responsiveness in achieving their ultimate goal – guaranteed client satisfaction.
"I believe that the decision to become ISO 9001:2008 Certified is a proactive one that not only anticipates clients demands, but also demonstrates a commitment to providing quality services to clients." Stated Pramod Dubey, GreenPoint's Director of Quality.
ISO 9001:2008 is the recognized international standard for Process and Management Systems. Published by the International Organization for Standardization (ISO). It is the only international standard which certifies the quality of systems and process related to information management systems and data integrity. GreenPoint Global is now part of an elite group of companies.
"As a company providing various professional services to our clients, we understand our clients' sophisticated systems and process requirements," said Moran Katz GreenPoint CIO. "We have implemented rigorous physical and logical controls along with top notch security management team and information security procedures to ensure availability, confidentiality and integrity of our client's data." Our next step in quality journey will be looking forward to ISO 27001:2005 ISMS certification by March 2012.
Quality protocols are very important for GreenPoint Global's clients, many of whom are Fortune 1000 corporations. ISO 9001:2008 certification demonstrates GreenPoint Global's commitment to stringent information and data security standards of its clients' information.
For more information about GreenPoint Global visit http://www.greenpointglobal.com or call 212-913-0500.
About GreenPoint Global
GreenPoint specializes in providing value-added professional services to a broad base of worldwide companies, counting Fortune 1000 companies among its clients. By utilizing diverse global resources, GreenPoint mitigates the traditional pitfalls of outsourcing. Across industries, GreenPoint provides cost-optimized business services in a reliably enhanced service delivery model. A decade of business has established GreenPoint as a prominent outsourcing platform with an impeccable record for quality and timeliness.
###