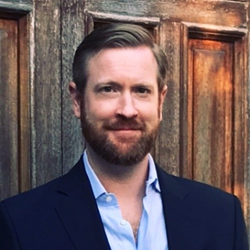 As [Roger] Staubach explains, "I'm excited to have Greg onboard leading eGency Global. His experience at one of the biggest and most respected brands in the world uniquely positions us to create unmatched value for Brands, Teams, IP owners, and ultimately the fans."
DALLAS (PRWEB) November 06, 2018
eGency Global - a leading esports sponsorship marketing, media, and event firm - is pleased to announce that Greg Skasko has joined the organization as Chief Operating Officer.
Prior to joining eGency Global, Skasko spent 11 years at AT&T in Assistant Vice President and Director roles in entertainment marketing and gaming, sponsorships and AT&T Corporate Initiatives. In Sponsorships, he led the business strategy, portfolio development and strategic marketing across AT&T's business units. Skasko's sponsorship initiatives were primarily tied to connecting the brand to fans through the sports and entertainment they love. Earlier in his career, Skasko honed his skills in finance, strategic marketing and competitive analysis in the retail, banking and tech industries.
"We are delighted to welcome Greg Skasko to the eGency Global team," said Chris Stone, CEO of eGency Global. "Greg's vast experience in the realm of corporate sponsorships at AT&T combined with his deep knowledge of gaming make him especially well-suited to maximize The Trade Group & LST Marketing's expertise to benefit those looking to capitalize on the rapidly expanding esports industry."
For his part, Skasko is excited about the forward-thinking approach eGency Global takes to help clients successfully navigate the esports ecosystem.
"The founders of eGency Global and I share a similar history and mindset. We've both seen and participated in the technological evolution of the relationship between fans, the players and teams they love. Together, we can build on this insight to offer an increasingly sophisticated approach to esports sponsorships, while helping the incumbents create innovative experiences for both fans and brands," Skasko says.
Roger Staubach, Pro Football Hall of Famer and partner of LST Marketing - one of eGency Global's parent companies - believes Skasko will further enhance the unparalleled esports experience, knowledge and relationships that clients count on when they turn to the firm for advice.
As Staubach explains, "I'm excited to have Greg onboard leading eGency Global. His experience at one of the biggest and most respected brands in the world uniquely positions us to create unmatched value for Brands, Teams, IP owners, and ultimately the fans."
To learn how you or your organization can tap into opportunities in esports, please visit http://www.egencyglobal.com or call 972-323-6354 to speak with an eGency Global esports expert today.
About eGency Global:
eGency Global - a joint venture between LST Marketing & The Trade Group - is one of the most experienced esports firms in North America, offering a full suite of services from event production, customer/fan engagement, sponsorship and talent marketing to data analytics, media and strategic marketing. eGency Global is the leading strategic advisor in helping brands, event and media properties, and teams looking to navigate and capitalize on the rapidly expanding esports ecosystem.