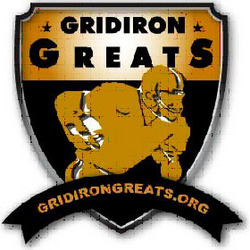 I heard story after story about the guys I watched on TV when I was growing up who are now destitute because of injuries
Chicago, IL (PRWEB) May 13, 2008
The Gridiron Greats Assistance Fund (GGAF), a not-for-profit organization that provides assistance to retired NFL players in dire need, today announced the launch of the Gridiron Greats Medical Program which will provide millions of dollars in donated medical care to former NFL players.
This groundbreaking medical program will be facilitated by the GGAF and is being made possible through a new partnership with a group of doctors at two prestigious medical centers: the Surgical Specialty Hospital of Arizona in Phoenix and the OAA Orthopedic Specialists practice in Allentown, PA. A group of surgeons and specialists from these medical centers will donate services such as spine surgery, joint replacement, rehabilitation, pain management, neurology, obesity counseling, physical therapy and more.
The Gridiron Greats Medical Program is expected to have a significant impact on the lives of many former NFL players who suffer due to their inability to care for their football-related injuries or secure affordable medical insurance which is largely due to the inadequate disability and pension plan provided by the National Football League Players Association (NFLPA) and NFL.
Dr. Robert Palumbo who spearheaded the participation of OAA in the Gridiron Greats Medical Program is a second opinion doctor for the NFLPA. He offered similar services to the NFLPA in 2005, before he moved his practice from Orlando, FL to Allentown. Once he relocated, union officials never took him up on his offer.
"We never received a call back from them," says Palumbo. "It became a situation where we were putting in all the effort to stay in contact. So we got in touch with the Gridiron Greats. We got very excited when they were receptive to the program. They have a screening program in place which takes the burden off of our staff. We get the easy part, practicing medicine." We all have busy practices," he says. "The reason we are doing this is because we want to help."
Dr. Terry Simpson a partner in the Surgical Specialist Hospital of Arizona (SSHAZ) met Mike Ditka at a Gridiron Greats Super Bowl event and was so inspired he offered to donate the facilities and a team of specialists to provide services through the Gridiron Greats Medical Program.
"I heard story after story about the guys I watched on TV when I was growing up who are now destitute because of injuries," says Simpson. "I saw guys who couldn't walk and I thought it was disgraceful how they have been abandoned."
"I want to change the way the NFL looks at medicine," he says. "Team doctors are more worried about getting hurt players back on the field than treating injuries."
The Gridiron Greats also announced the formation of a Medical Advisory Board. Many of the physicians from both facilities will oversee that initiative. For the announcement, Ditka was joined by former Chicago Bear, Andy Livingston, Mercury Morris (Miami Dolphins), JD Hill (Detroit Lions/Buffalo Bills) and Brian Demarco (Jacksonville Jaguars, Cincinnati Bengals)--all of whom suffer from severe football-related medical issues and are unable to afford costly treatments and procedures. These former players will be some of the first to be evaluated for the program.
"There's been a lot of talk in recent years about the medical issues many retired players face due to the game and the lack of post-career healthcare or affordable insurance," said Mike Ditka, Board Member of the Gridiron Greats Assistance Fund. "This has resulted in many players being forced into dire situations. There's been too much talk, in fact, and not enough action. We're pleased to announce today the start of the Gridiron Greats Medical Program. Due to the generosity of a group of medical specialists and their facilities, players who qualify will be able to get the medical care they need without incurring any cost. And it will happen fast.''
"Both the administrations and physicians at these institutions understand the problem and wanted to offer their help," said Jennifer Smith, Executive Director of the Gridiron Greats. "When they contacted us and we started putting this program together it was just amazing, the level of compassion that these physicians have." "Because of their generosity, the lives of many retired players will be transformed and a quality of life restored," she says.
Retired NFL players can apply to the program by contacting the Gridiron Greats administrative offices at 1-800-708-1078. Detailed information about the program is available at http://www.gridirongreats.org, including program protocol and fact sheets.
###