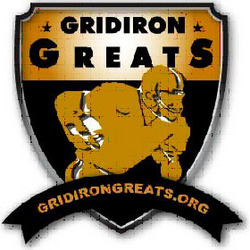 Chicago, IL (PRWEB) May 9, 2008
Mike Ditka, Gale Sayers, and Kyle Turley will host a Gridiron Greats press conference at Mike Ditka's Steakhouse (100 E. Chestnut, Chicago IL 60611) on Tuesday May 13, 2008 at 9:30 a.m. to launch a medical initiative that will provide retired NFL players in dire need with comprehensive medical care. The press conference will feature several retired NFL Players facing severe medical issues and a team of physicians and specialists who will donate services and state-of-the-art facilities to retired NFL players in serious need of medical care.
Ditka will be joined by former Chicago Bear Andy Livingston, Mercury Morris (Miami Dolphins), JD Hill (Detroit Lions/Buffalo Bills) and Brian Demarco (Jackson Jaguars, Cincinnati Bengals) who all suffer from severe football-related medical issues and have little or no means to afford costly treatments and procedures. A team of surgeons and other medical specialists from two cutting-edge facilities in the Phoenix and Philadelphia areas will also be on hand to explain the program, discuss their involvement and the types of care that will be available.
This humanitarian program will be facilitated by the Gridiron Greats Assistance Fund and is being made possible through the generosity of a dedicated and compassionate team of physicians who are offering millions of dollars of donated medical care, in a wide variety of specialties. The program is expected to make a significant impact in the lives of many former NFL players who suffer due to their inability to care for their football-related injuries, secure affordable medical insurance or because of the inadequate disability and pension program provided by the NFLPA and NFL. Additional details regarding the launch of the Gridiron Greats Medical program will be revealed during the press conference.
Interviews will be available following the press conference. Please contact Jennifer Smith, Executive Director of Gridiron Greats or Richard Sternard at (920) 499-7133.
More info is available at http://www.gridirongreats.org.
###