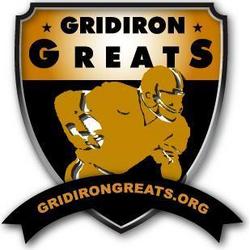 Minnesota, MN (PRWEB) December 8, 2008
A group of current NFL players will come forward to announce an initiative being launched by an active NFL veteran of the Minnesota Vikings where current players will provide direct support to retired players in crisis and address the catastrophic conditions many retired NFL players face. A significant donation will be also be presented by the active player spearheading this initiative to aid retired players in dire need.
Mike Ditka and the Gridiron Greats Assistance Fund will host a press conference at the request of group of active NFL players on Tuesday, December 9 at 11:00 a.m. CST in Minneapolis, MN.
Ditka, retired players who are in crisis, members of the Gridiron Greats Assistance Fund and former NFL players including; Rich Gannon, Chuck Forman, Carl Eller, Jim Marshall and many others will join the current players for the announcement. Three retired players in crisis who have been recipients of funds previously provided by active NFL players for aid will also be in attendance.
The group of current NFL players will stand along side of retired players and call attention to the price that was paid by many of the players who came before them and the excruciating physical pain, severe mental anguish and catastrophic conditions many face as a direct result from their playing days.
They will unveil details of an initiative where active players will take action to help ease the burdens for many retirees. One active NFL player will coordinate a massive grass roots initiative and reach out to every active NFL player in the league to gain their participation. The active players, along with Mike Ditka and the group of former players, will also address the lack of significant changes in support and adequate benefits that that are available to retired players.
Also in attendance will be the Chairman & CEO of a Tampa Florida based, premiere heath care facility and the facilities Chief Surgeon and Founder. They will announce an unprecedented donation (over $1 million) to the Gridiron Greats Assistance fund combining funding and pro bono medical care for retired NFL players in crisis. The donated care focuses one of the leading medical issues for players; back, spine and neck.

Who: Current NFL Players, Mike Ditka, Gridiron Greats Board Member, NFL Legends (Rich Gannon, Chuck Forman, Carl Eller, Jim Marshall) and many others, Retired NFL Players In Crisis
When: Tuesday, December 9, 2008 11:00 a.m. CST / Press check-in: 10:30 a.m.
Where: Joe Sensers Sports Grill 4217 American Blvd. West, Bloomington, MN, 55437
Media Contacts:
Jennifer Smith
Gridiron Greats Assistance Fund
(920) 499-7133 (office)
Sonia Maschmeier
Gridiron Greats
(312) 848-9402
http://www.gridirongreats.org
###