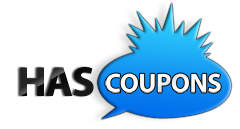 This company has the foundation and platform to succeed.
They will become a juggernaut in this industry.
Miami Florida (PRWEB) September 05, 2012
Given the hard economic times, it's safe to assume that most consumers are looking to save a few dollars when shopping online. And for a whole host of Internet entrepreneurs, that spells an opportunity.
A slew of new web sites offering coupons and online promotions are flooding the Internet. And while these sites offer a plethora of discounts, they're also causing a lot of confusion among shoppers, making it more difficult to weed out the really good deals from the duds. There are hundreds, if not thousands of coupon sites out there offering the exact same thing.
While choosing among hundreds of discounts may not seem like a bad thing at first, it's the relative sameness of these sites that makes it hard for shoppers to find the best deals and discern whether the offers they see are legit or not, notes Mary Hunt, founder of money management site Debt Proof Living. Some have more extensive retailer partnerships and therefore offer a broader range of deals. Others are more diligent about updating offers and weeding out expired coupons.
Let us clarify which are the best in our top 5 list of best online coupon sites.
Here are five worth bookmarking:
Why the experts like it: hascoupons.com offers a vast variety of online coupon codes for virtually any retailer.
Beyond this there are coupons on their site that you'd find in the grocery shoppers' gold standard, which is the Sunday paper.
It's just plain easy to use their consolidated website with the best of the best coupons.
Yahoo News praises the site's simple layout, which makes it easy to browse available coupon codes to shop online or select great grocery coupons then print them out for in-store use.
Example Deal #1 Save money on back to school shopping at Kmart
#2-Groupon
Why the experts like it: Groupon keeps its discounts fresh.
Staffers update deals three times a day, and frequently check each daily deal to ensure it works. Sections for big cities and local cities point shoppers toward the best ongoing promotions at brick and mortar retailers.
An added bonus: A weekly email newsletter alerts consumers to the latest deals every Monday.
Sample deal: Bj's Wholesale Club which has great discounts.
#3-CouponMom.com
Why the experts like it: CouponMom.com covers a lot of ground, listing online coupon codes, printout coupons and free samples, among other types of discounts. And while other sites are riddled with offers and banner ads, CouponMom.com's simple design makes finding discounts easy.
Members can find all available coupons from several sources using the virtual coupon organizer. Sign up for email alerts on sales at favorite retailers, or on a shopping-list staple like the kids' favorite brand of peanut butter.
#4-RetailMeNot.com
Why the experts like it: RetailMeNot.com's dedicated community is what makes this site stand out. Users indicate whether a discount code worked for them or not, helping shoppers quickly filter out expired deals. Email alerts notify you when new codes are posted for your favorite retailers.
Sample deal: Save 20% at Target.com purchases and free shipping.
#5-SmartSource.com
Why the experts like it: SmartSource.com merges local store sales and a wide array of printout coupons and online deals to help consumers maximize savings, says Lisa Lee Freeman, editor in chief of Consumer Reports' ShopSmart magazine. The selection is great, and entering your zip code yields even more deals specific to your area. (As with Coupons.com, check that the supermarket accepts printout web coupons before downloading the software.)
Sample deal: #1 Printable Grocery Coupons!