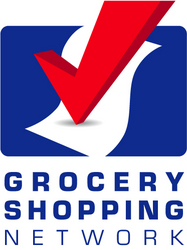 With all of the focus that consumers put on the web, grocery retailers need to be there with a strong technological presence.
Minneapolis, MN (Vocus) July 31, 2009
US Consumers are turning more to the web as a source for information on grocery related content. According to the comScore Media Metrix in May 2009, Total Unique Visitors for the Coupons Category has increased by 19% year over year. The response by leading food retailers is the subject of a whitepaper by Willard Bishop, titled: "What the Competition Doesn't Want You to Know About How Grocery Shoppers are Using the Web."
"Trends make it clear that the Internet is an efficient way for customers to identify value and services," commented Bill Bishop, Chairman of Willard Bishop LLC. "With all of the focus that consumers put on the web, grocery retailers need to be there with a strong technological presence."
Commissioned by the Grocery Shopping Network, this report offers a picture of why and how grocery shoppers are increasingly turning to the Web and brings new information on three key points for readers: (1) What drives shoppers to the web? (2) What drives customer engagement as well as sales through your website? (3) How does your website compare to the competition? This paper will unveil new metrics for measuring success in online grocery websites. Store traffic is a major key to success, which is akin to web traffic on grocery websites. The new metrics can be identified by simply finding the relevant web traffic data from pubic sources and then comparing that data with information relating to other retailers.
"The key to a successful grocery website is achieved when retailers deliver value and engage the interest of consumers," emphasized Bill Bishop. "Grocers will now be able to better prepare themselves for the future and deliver on today's customer expectations of web based marketing."
There are a small number of grocery retailers that are responding to the call from consumers. Some of the notable chains that are excelling with their online audiences are Wegmans, Giant-Carlisle, and Skogan's Festival Foods. In some cases, it is almost a 10 to 1 difference from great to average grocery websites. Progressive grocers attract larger audiences by giving consumers access to store specials, weekly flyers, coupons, recipes, videos and shopping lists.
"Engagement of consumers through a grocery store website is an outcome of being able to find everything they want to buy at the store through grocery store websites," stated Andy Robinson, CEO of Grocery Shopping Network. "Along with all the items in the store, they also have access to all kinds of tools for living better, saving money, and eating healthy all in one place."
The emphasis on shopper planning will continue to grow and a strong retailer website for consumers will address this need. 75% of customers plan ahead before they enter the grocery store. This is up from 60% at the beginning of 2008, according to Information Resources, Inc. More adults now have access to the internet than a newspaper, which further supports the focus retailers are placing on delivering value while maximizing the ease of use for grocery shoppers who plan their trips to the grocery store in advance.
About Willard Bishop:
Located in Barrington, Illinois, Willard Bishop LLC has provided retail and supplier clients with innovative approaches to win with their customers. Through the use of proprietary tools, Willard Bishop offers actionable and measureable solutions that satisfy the unique needs of their individual clients. For additional information, please visit http://www.willardbishop.com .
About Grocery Shopping Network:
Grocery Shopping Network, Inc. connects consumers, retailers and brands through its premier content, advertising, and software for supermarket websites. The company's services help power grocery store websites, which enable consumers to quickly plan a shopping trip or place an order online. GSN powered grocery sites provide the shopper the best way to find bigger savings, better meals, and faster shopping. The GSN Ad Network exclusively delivers over 5,500 retail grocery locations in the top US markets. The company's analytics offering, GSN Insights, provides proof of the direct ROI created when a brand advertises with GSN by measuring the effectiveness and sales lift of the advertisement. To find out more visit our website: http://www.groceryshopping.net.
Contact:
Albin Andolshek
(612) 238-4942
albin (at) groceryshopping (dot) net
###