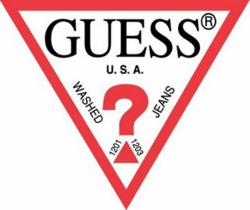 New York, NY (PRWEB) October 31, 2011
GUESS, the American lifestyle brand famous for its trend setting styles and unforgettable campaigns, along with GQ, are celebrating the launch of the magazine's much anticipated November music issue with a miniseries featuring revolutionary hip hop artist, Theophilus London, that will culminate with an exclusive event on November 3rd at the Sayer's Club in Hollywood from 7:30 to 10:30 PM.
In the days leading up to the event, GUESS will launch a miniseries on Theophilus London, which will be released through five exclusive content videos on the GUESS Facebook page. Videos one and two will feature content of Theophilus speaking about his indie hip hop style music and fashion inspirations. Following the event, a sizzle reel of the event coverage plus a street style image gallery and shopped out concert looks will be posted. The final two videos will highlight a day in the life of Theophilus and what's next in his career.
"Music has always been one of the underlying foundations of the GUESS brand," says Paul Marciano, Vice-Chairman and Chief Operating Officer at Guess? Inc. "This partnership with GQ and Theophilus London will allow us to incorporate a great deal of the companies' initiatives including highlighting our men's business and utilizing social media while tying into our music roots."
Look for these videos on the GUESS Facebook page from October 31 through December 11.
Follow us on twitter @GUESS
To Post or Follow Event News Use Hashtag at #CoolBeatsGUESS
ABOUT GUESS
Established in 1981, GUESS began as a denim company and has since successfully grown into a global lifestyle brand. Today, GUESS designs, markets and distributes full collections of women's, men's and children's apparel as well as accessories. Throughout the years, the GUESS image has been portrayed in unforgettable, innovative campaigns that have made the brand a household name. GUESS is distributed throughout the world in fine department and specialty stores, its retail and factory stores, and on its online store http://www.GUESS.com. GUESS has licensees and distributors in South America, Europe, Asia, Africa, Australia, and the Middle East. In addition to shopping online, you can find more information on GUESS at http://www.GUESS.com.
ABOUT GQ
GQ is the leading men's general-interest magazine, with a monthly readership of 6.6 million readers. It is available in print, online at GQ.com, and as an app at iTunes.com and is available for purchase at BarnesandNoble.com and on Amazon's Kindle Fire. The magazine is published by Condé Nast, a division of Advance Publications. Condé Nast operates in twenty-five countries and is the world leader in exceptional content creation.
About Theophilus London
Featured in GQ's November issue, Theophilus London is a Brooklyn-based rapper with a debut album, Timez Are Weird These Days, out now. Known for his genre-bending musical style and buzz-worthy performances, London has been dubbed the next big thing.
###