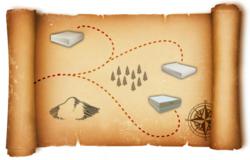 Tempe, AZ (PRWEB) March 06, 2013
Memory foam is often referred to a singular technology, but due to recent advancements this is no longer the case. Mattress education blog MemoryFoamMattress-Guide.org looks at the three main technologies on the market and explains the positive and negative aspects of each type.
Three primary types of memory foam mattress take center stage in this article: Traditional, Gel and Plant-Based. The post, "Guide to Different Memory Foam Mattress Types," opens with a comparison chart detailing the three types as represented by Tempurpedic, iComfort, and Amerisleep. The table provides price ranges, foam density, and trial period for each brand, at rates performance factors like contouring, heat, VOCs and more.
Standard memory foam is introduced first, with a brief history and overview of properties. Some of the positive factors include pressure relief, contouring, and reducing motion transfer. Potential drawbacks involve heat, chemicals, and brand prices.
Next, the article looks at gel-infused memory foam. After explaining a little about the ideas behind this type, the positive aspects are found to be similar to standard memory foam plus initial coolness. Drawbacks for gel also mirror standard, though the blog also mentions concerns about coolness claims, longevity and durability.
The third and final technology considered is plant-based memory foam. The inclusion of plant-based materials, exclusion of toxic VOCs and a more open cell structure depart from other two types. Advantages include greater breathability, quick response time, plus the pressure relieving, contouring and motion reducing benefits of other memory foams. One possible drawback proves finding this type locally, though it is mentioned that plant-based memory foam mattress retailer Amerisleep.com offers risk-free trials and ships nationally.
To conclude the discussion, the blog offers tips on assessing mattress quality, like comparing density, guarantees, and manufacturing origin. Tips for comparison shopping are also offered, like organizing priorities and setting a budget. Overall the guide provides a solid introduction to those considering a new mattress or comparing brands.
MemoryFoamMattress-Guide.org offers detailed resources, geared towards people looking to buy or research a new bed. A fresh and easy-to-navigate blog format presents articles organized by topic and date, in addition to offering social tools and subscription feeds. From buying guides to brand information and news, readers can find unbiased information designed to create educated buyers.