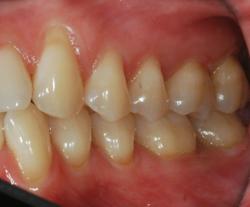 [Gum grafting] is done for esthetics, function and longevity of the tooth
Campbell, CA (PRWEB) November 30, 2012
Ueno Periodontics is now offering expert gum grafting procedures to solve the problem of receding gums. Ueno Periodontics is well known for providing dental implants and tooth extraction, but will now become more renowned for its gum disease treatments, gum surgeries, and laser gum surgeries.
As the premier periodontist in San Jose, Dr. Ueno knows that gum recession occurs when a significant amount of attachment is lost between the tooth, bone and gum tissue, usually causing the roots to be exposed. This is a progressive process, and may have symptoms such as heat or cold sensitivity, loss of tooth stability, and even cavities below the gum line. Not only can this be a problem aesthetically, it also worsens the tooth's long-term prognosis.
To address this problem, Ueno Periodontics suggests gum grafting or connective tissue grafting to cover root recession.
"[Gum grafting] is done for esthetics, function and longevity of the tooth," says Dr. Jeremy Ueno, a board certified dental specialist in periodontics. "[It] increases the long term prognosis of teeth, improves esthetics, reduces the chance of a cavity on roots, and reduces cold sensitivity."
Gum grafting is an aesthetic plastic surgery procedure that restores the receding gum line to its previous healthy level. At Ueno Periodontics, patients are treated with the use of Alloderm, or donor graft, which eliminates the need for using tissue from the roof of the mouth. To speed the healing of the grafts, as well as reduce patient discomfort, the practice uses Emdogain which aids in the regeneration process, and Gem 21s, a synthetic grafting system that stimulates wound healing.
As gum recession is a long-term process, it is usually observed in individuals over 40, more often due to periodontal disease, trauma, or abrasion from brushing. But this does not mean that the younger generation is not suffering from it - they may develop the problem due to braces.
"If you are one of the millions of Americans that have gum recession, then you may want to consider having a gum graft done in order to cover your exposed roots and make your teeth both healthier and more aesthetic," Ueno Periodontics explains on its website.
For more details about the gum grafting procedures or any of Ueno Periodontics' products or services, call 408-371-7617, view the periodontist office on the Web at http://www.uenoperiodontics.com or visit 1930 S. Bascom Ave., Unit 120, in Campbell.
About Ueno Periodontics
Ueno Periodontics is a dental office based in Campbell that offers high-tech and high-care services, such as gum disease treatment, gum surgery, tooth extraction and other periodontal procedures. Dr. Jeremy Ueno is a board-certified periodontist and a Bay Area native, who was born and raised in San Jose. He is an active member of the American Academy of Periodontology, the California Society of Periodontists, the American Dental Association, the Academy of Osseointegration, the Santa Clara County Dental Society and the California Dental Association.