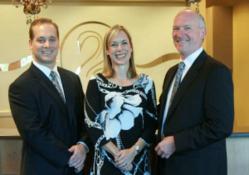 Atlanta GA (PRWEB) March 05, 2013
The press has been reporting for several years now about the gummy bear breast implants and their superiority over traditional silicone implants. Allergan's Natrelle 410 "gummy bear implants" or highly cohesive gel breast implants have only been recently approved by the Food and Drug Administration for in women at least 22 years old and to rebuild breast tissue (reconstruction) in women of any age. While the FDA has been testing the implants for seven years with a select few plastic surgeons and patients, many physicians already have weighed in on their pros and cons.
Dr. Amy Alderman, plastic surgeon in Atlanta GA, comments, "The advantages of the newest cohesive gel breast implants known as the gummy bear breast implants are all directly attributed to it ultra cohesive gel filling. Because it's a more solid gel, it has less potential to leak, and it maintains its tear drop shape for a more natural-looking shape"
Dr. Alderman went on to say that the new gummy bear breast implants are also slightly firmer which has many inherent advantages, the same characteristic yields a few other considerations.
Firstly the more solid shape can be a disadvantage. It's less forgiving in the surgeon's placement of the implant. Choosing an experienced and qualified, board certified plastic surgeon will alleviate any concerns over placement.
Also, the cohesive implants are designed to have a more natural profile with a tear drop shape, and patients who are looking for a disproportionately large implant may be displeased with the teardrop shape and projection of the implant. This is advised to discuss during consultation when the staff traditional will help patients through their decision making.
The cohesive gel's more solid form also will give women a firmer feeling breast, although most do not consider this to be a disadvantage. The implants are squishy much like a gummy bear candy. This is a personal decision, and the practice staff should advise the patient during consultation.
Because of the more solid nature the implants cannot be squeezed through a tiny incision; therefore, the incisions must be larger for the gummy bear breast implants. This is often hidden under the breast fold and may be less of a concern.
These highly cohesive implants require a high level of surgeon skill and experience. Swan Center for Plastic Surgery is a leading practice in the United States for breast augmentation volume. Swan Center for Plastic Surgery helped implement the FDA trial studying the cohesive gel implants. All three surgeons at Swan Center are board certified and offer saline, silicone, and ultra cohesive gel implant to patients.
To learn more about types of breast implants available, please visit our website swancenteratlanta.com or call for a free consultation, (770) 667-0904 .
About The Swan Center:
The Swan Center for Plastic Surgery is a leader in the aesthetic industry specializing in surgery of the breast, body and face.
The Swan Center for Plastic Surgery's on site operating facility, Alpharetta Aesthetic Center is accredited by the Joint Commission on Accreditation of Healthcare Organizations (JCAHO). The Joint Commission is an independent, not-for-profit organization; and is the nation's oldest and largest standards-setting and accrediting body in health care, focusing on patient safety and quality of care. The Atlanta plastic surgeons at The Swan Center are board-certified by the American Board of Plastic Surgery, among a multitude of further professional accomplishments.
Swan Center for Plastic Surgery
4165 Old Milton Parkway, Suite 200
East Alpharetta, GA 30005
http://www.swancenteratlanta.com
(770) 667-0904 or 800-816-1057