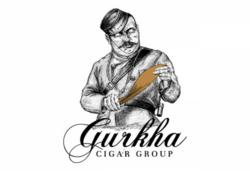 Oliver of Gurkha is premiering a new cigar that night, but he won't tell me what it is!
Miami (PRWEB) April 15, 2013
Gurkha and Mike's Cigars Distributors, Inc. present an in-store event with Domino Tournament, complete with wine and cheese, and the premiere of a new unreleased Gurkha cigar.
Mike's Cigars and Gurkha are calling all domino enthusiasts to bring their best game and enter its 2013 Domino Tournament Thursday, April 18 from 4pm to 8pm, while enjoying Gurkha cigars at 1030 Kane Concourse, Bay Harbor Islands in Miami. Participants will win prizes from Gurkha. "A limited edition Gurkha crystal ashtray valued at $300 goes to the first place prize winner, our new Gurkha military backpack valued at $65 for second place, and third place wins the $50 Gurkha ceramic ashtray, " said Oliver Hyams of Gurkha Cigar Group.
Complimentary wine and cheese will be served and tournament participants receive a four-pack cigar sampler plus one, which includes Gurkha Beast, Vintage Shaggy XO, and Ninja XO, Gurkha Seduction XO, and a pre-release sample of the new Gurkha blend not available until later this year. Cigar event guests can take home a Gurkha Six Pack Cigar Sampler and Gurkha T-shirt with same day purchase of any box of Gurkha cigars.
RSVP is recommended and a nominal $10 entry fee for the domino tournament participants. "Oliver of Gurkha is launching a new cigar that night, but he won't tell me what it is! I am very excited and intrigued about Gurkha's new reveal. It's going to be a good time," said Aly Linares, Mike's Cigars Store Events and Marketing Manager.
"We look forward to continuing to build a relationship with Mike's Cigars and getting feedback from Mike's customers on the pre-release cigar," said Gurkha founder Kaizad Hansotia. Other popular Gurkha Cigars available in-store at Mike's Cigars and online at mikescigars.com are the Gurkha Ancient Warrior, Assassin, Avenger G5, Evil, Intruder, Legend, Spec Ops, and Warlord.
About Mike's Cigars: Established in 1950, Mike's cigar store is one of the big three independent cigar mega-stores in the United States with retail and wholesale cigars online since 1998 and mail-order catalog services since 1970, and also a flagship cigar shop in Miami's Bay Harbor. All venues offer premium cigars from most cigar manufacturers worldwide. The company ships cigars, cigar samplers and cigar accessories to consumers all over the world, and carries over 1,000 different brands of premium cigars. Small cigars, large ring gauge cigars and everything in between are available on sale, on site and online at http://www.mikescigars.com.
For more information, call 305-866-2277.