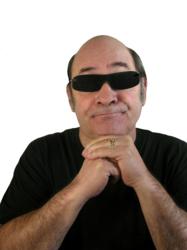 The new Provillus formula is designed to absorb into the root of each hair follicle.
Hartford, Connecticut (PRWEB) December 24, 2012
The Provillus company has launched a new hair loss treatment product for adult men online. This new product is provided through this FDA registered company to offer solutions to men with thinning or noticeably balding hair. This non-medical hair regrowth formula is one solution that men can use to stop hair loss and allow new hair to grow in any stage of male pattern baldness. More information can be found on this section of the Provillus website.
Medical research has confirmed that hair loss in men usually takes 5 to 10 years to happen according to the pattern that a man has in his genetic makeup. Men that have lost hair or that notice thinning in specific areas can prevent future hair loss if treatment is administered.
The new Provillus formula is designed to absorb into the root of each hair follicle and begin the regrowth process by eliminating hair loss at the source.
This new topical formula is offered as an alternative to hair replacement surgery that can be used to create a new hair line or implant hair follicles to new locations on the scalp. Artificial enhancement products that provide the illusion of a full head hair do not provide a permanent solution to men that are seeking a long-term growth pattern according to research.
The new Provillus formula is offered in one, two or six months doses to help men achieve the regrowth pattern that is suitable depending on the state of hair loss that is currently active. A complete 90-day guarantee of the product is offered to ensure that men who sample this new solution are able to achieve the growth effect that is expected using this topical solution to stop hair loss and regrow new hair.
Men that are experiencing known phases of male pattern baldness could benefit from researching the solutions that this new formula provides. More information and a detailed list of ingredients in the new formula can be found directly on this page of the Provillus company website.
About Provillus Hair Restoration
The Provillus Hair Restoration company launched its website online in 2002. Research and development of natural solutions to provide better health, wellness and beauty products has helped this company grow. As a member of the Natural Products Association, this company is one of few online that include all-natural ingredients in the formulas that are offered to the public. The Provillus Hair Restoration company offers its solutions to help men with thinning or balding hair to regrow hair naturally and stop hair loss at the scalp level.